We will give the opportunity to talented people: Sufi singer Richa Sharma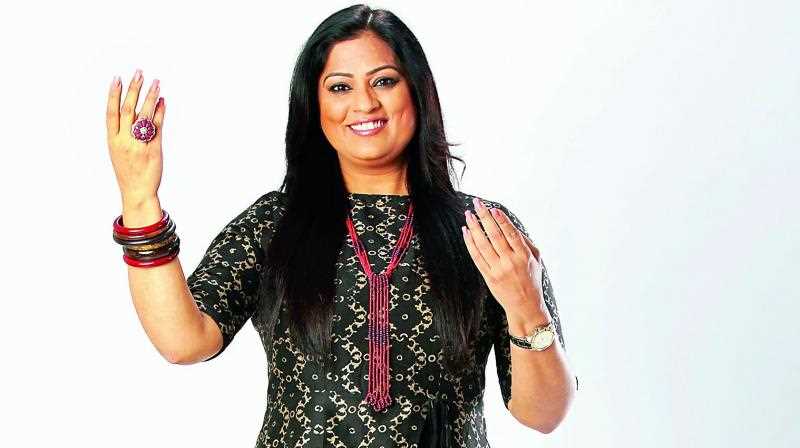 Sufi singer Ace Richa Sharma has said her team will provide a platform for all those people who are talented at singing.
"It's not just about the Kashmiris but all the talented ones, we'll give them an opportunity," Richa Sharma told Farooq Wani, editor-in-chief of Brighter Kashmir in an exclusive interview.
"I must also speak here of one of the raw talents of Kashmir. It's Sabeena Katroo. She is a wonderful actress. I look forward to it and hope it improves over time, "the singer said.
She further stated that staying in Houseboat (Best View Resort Group of Houseboats in the golden area of ​​famous Dal Lake was my excellent experience which will be remembered for life., Hospitality was wonderful no words to express my gratitude to those who assisted me.
Speaking about Kashmir Sufi music, she said her team is trying to develop various learning processes.
"We think we are getting along with local artists from Kashmir. The whole idea of ​​these interactions is to learn and unlearn between them and us. We surely want to learn something from them so that we can give something new to the music, "the singer said during the interview.
She said that most of the people living outside of Kashmir are afraid to come to Kashmir.
"People are afraid to come to Kashmir. However, I personally felt very safe in Kashmir. Visiting Kashmir is like a child is safe on its mother's lap. I experienced the same feelings, "said the singer.
While praising Nitishwar Kumar, Principal Secretary to Lieutenant Governor Manoj Sinha, the singer said she was impressed with the talent of the government official.
"When I heard that Nitishwar ji wrote the song we were working on in Kashmir, I was surprised because I thought, 'How could a government employee who has such a serious job get an in-depth knowledge of music? '," she said.
"He's really talented," the singer said.
She also said that people from other parts of India and the world should come to visit Kashmir, "Not only people from Bollywood, but those who do not know Kashmir should come and visit this paradise," said the singer during the interview.