Walter E. Arties, founder of Breath of Life, dies at 80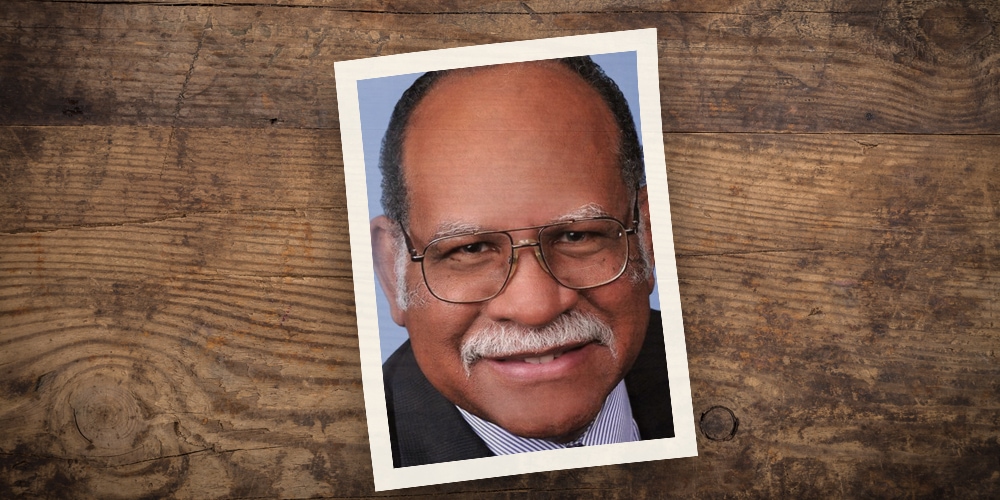 Walter Eugene Arties III, a Seventh-day Adventist singer and pastor known as the founder of Breath of Life Television Ministries, died of complications on June 25, 2022. He was 80 years old.
Arties showed a talent for music from an early age, singing at various Adventist evangelistic meetings and college campuses across the United States. In 1972 Arties was sent by a booking agency to sing at a banquet for Campus Crusade for Christ, where the keynote speaker was Billy Graham. Eventually he was invited to sing at Graham's crusades in Sweden and Finland. "I did several, then I got involved in the associate evangelist program," Arties told the former Adventist Review editor Mark Kellner several years ago.
In 1974, Arties was instrumental in founding Breath of Life Television Ministries in Newbury Park, California. The ministry targeted an African-American audience, then estimated to be the most populous American minority at 25 million. According to Arties, this decision was the direct result of "prayer, fasting, counseling with church leaders, and divine intervention."
Maurice Valentine, recently elected vice president of the General Conference, reflected on the contribution of Breath of Life ministry. "Over the decades, [Breath of Life] has been a great blessing to people from all walks of life," he wrote in comments to the North American Division Communications Office. "For people of color, it was groundbreaking in many ways…. It came about at a time when there were few TV shows depicting people of color.
At the time, church publications reported that Arties' brainchild had been slow to catch on. The cost seemed overwhelming at the time. Eventually, the General Conference voted to support the initiative, which was advertised as a television broadcast to "carry the everlasting gospel in the form of traditional preaching accompanied by moving hymns." Arties has also sung at many evangelistic meetings in the Caribbean, India, and other countries.
Arties was ordained to the gospel ministry in 1982, at the Southern California Conference's annual black convocation. CD Brooks, then General Conference field secretary and speaker/director of Breath of Life, preached at the ceremony.
By then Arties had been involved in public evangelism and outreach ministry. He was widely known as a vocal soloist, choirmaster and musical arranger. He had also released several albums through Chapel Records, including sweet exhortationswhich won the 1982-1983 Religion in Media award.
In a 1986 interview, Arties said that Breath of Life was "a combination of televised outreach ministry and personal contact with the people of a given city". According to Arties, "Breath of Life churches" have been established in several of the locations where the ministry has held evangelistic meetings.
Arties retired in 2005. At his retirement party, he received a plaque "in appreciation" for his "outstanding leadership at the Adventist Media Center and Voice of Prophecy," and his "commitment to tireless toward the Seventh-day Adventist Church. Around this time, Arties was praised for his "outstanding musical contribution", described as rewarding and a blessing.
Connie Vandeman Jeffery, an old family friend who worked with Arties at the Adventist Media Center for 10 years, recalled its impact on his personal and professional life and mourned his death. "He was with us for too little time, but he hasn't left. He lives through his music, his testimony and his love for Jesus," Jeffery said.
Alvin Kibble, retired vice president of the North American Division, also reacted to Arties' death. "Today I mourn the loss of another friend, Pastor Walter Arties, a fellow minister, renowned soloist and founder of Breath of Life Television Ministries," Kibble said. "As a fellow pastor, longtime friend, and former Chairman of the Breath of Life Executive Committee, I send my sincere condolences and prayers to his wife, Beverly, and to the Breath of Life family. Walter was much loved in across the North American Division and around the world, he was a true visionary and inspiration to all of us.
Valentine also reflected on Arties' contribution as a singer and church minister. "Globally acclaimed, his stratospheric tenor voice was groundbreaking because he had a range that we came to accept was not falsetto, but conversely, he could actually, easily and comfortably hit high notes. and maintain them with an incredible control that religious musical artists have adopted to this day," Valentine wrote. "But his best attribute was not what he did for his church, but how he reflected the humble character of Christ in the world."
He recounted how 45 years ago Valentine noticed Arties ready to take a chair and sing in the camp meeting choir. "Although he is an extraordinary Adventist musical artist, as his name suggests, nothing was too small for Elder Arties to do for his Master and Saviour," Valentine wrote. "Our thoughts are with his wife, Beverly, and the extended Arties family and, yes, the global church as we mourn the loss of this giant of faith in Jesus."