UVI Launches 'Asteroid' Sound Design and Score Instrument | Music Industry News Wire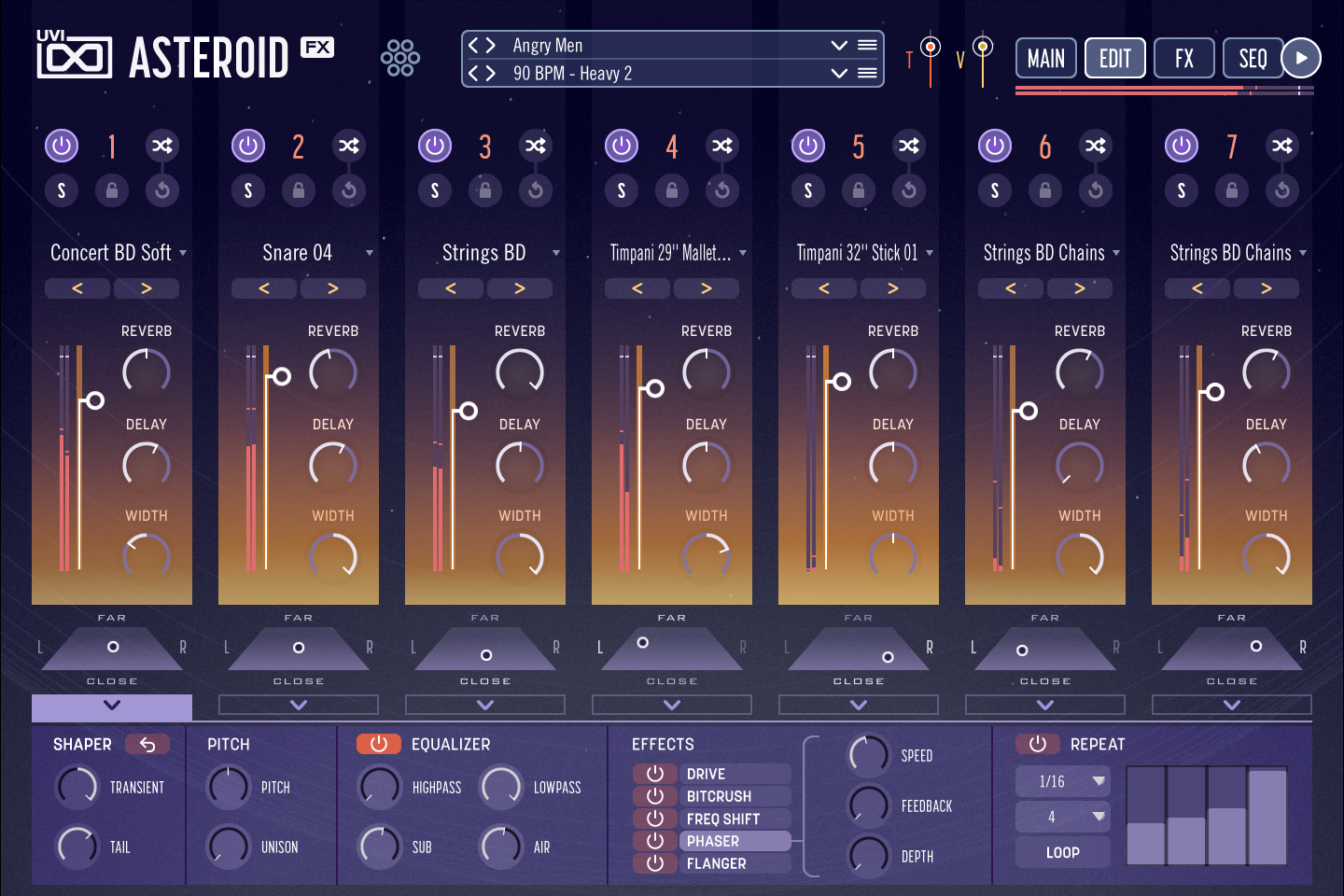 PARIS, France / Music Industry Newswire / – From the makers of Meteor, UVI, comes a new tool, Asteroid, "for creating epic cinematic percussion, massive drums, evolving effects, and more". Asteroid offers 7 deeply customizable tracks with advanced mixing, multiple effects, and an incredible library of samples and sequences.
According to UVI, "Asteroid is a new instrument for creating powerful cinematic rhythms and percussion effects. Designed with an intuitive workflow, an expansive sample library, and an inspiring collection of preset sounds and sequences, Asteroid offers 7 deeply editable layers that can be used as discrete percussion vocals or stacked together to create massive hits.
Sounds can be processed in a variety of ways for incredible sound design potential, and played back via a built-in 128-step sequencer with interactive performance controls to create epic rhythms, transitions and effects.
Asteroid is available now with a special introductory price of $ 99 / € 99 until June 30, 2021 (reg. $ 149 / € 149).
Asteroid offers native 64-bit standalone operation through Falcon or the free UVI Workstation, providing full support for all modern DAWs and simultaneous authorization on up to 3 computers or iLok keys.
At a high level, Asteroid is a 7-track sample player with an extremely powerful built-in sequencer and deeply customizable effects.
LEARN MORE ABOUT: https://www.uvi.net/asteroid
VIDEO – Asteroid UVI | Trailer (YouTube):
###
This version of the news is Copr. © 2021 Christopher Simmons and Music Industry Newswire (MuseWire.com).