The rocks of the north coast!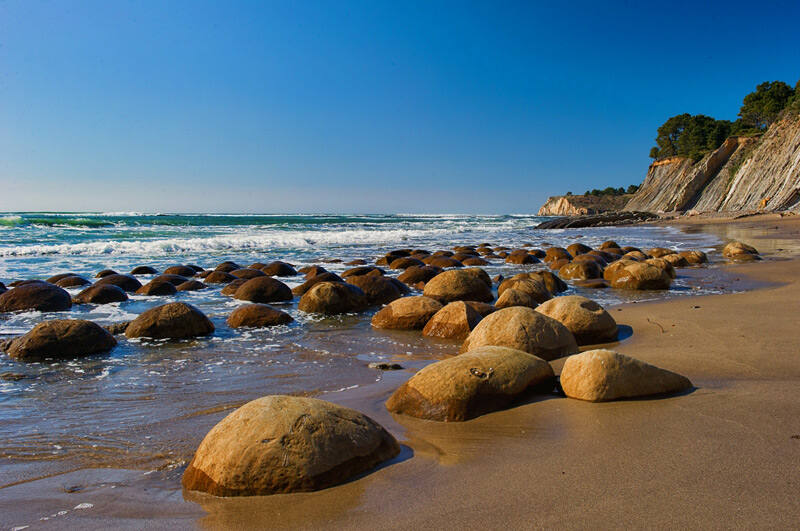 Oh July, you come to us like a hot rock from the basement, hot! Where are our cool summers with the fog coming in and going out keeping us cool – and where is the fog blowing its way over the hills into our rooms at night?
It's a grim reminder, but I must mention it's FIRE SEASON! Our local volunteer fire departments want to remind you to create a defensible space, be prepared to evacuate with few supplies, including pet supplies. Include a list of people to call with written emergency phone numbers, clean your roof and gutters, keep firewood away from the house, and keep the space under the house clear.
Fire Season Resources
The Fort Ross Volunteer Fire Department https://www.frvfd.org/
Timber Cove Fire Protection District https://www.timbercovefire.net/
South Coast Fire Protection District https://www.southcoastfpd.org/
Redwood Coast Fire Department https://www.facebook.com/RCFPD/
Mendocino County Fire Safety Board https://firesafemendocino.org/homehardening/
Everyone has great 'what to do' information. All of our fire and rescue teams are volunteers, so consider making a donation.
Here's a quick tip: If something serious should happen to you or a family member, chances are you'll be sent to the nearest hospital via an airlift / helicopter. I was once a horseman! Having theft insurance is very affordable and so important.
REACHAIR membership now covers both REACH and CalSTAR with more information available at www.reachair.com. Memberships range from $ 65 to $ 85 per year for a household, and thefts can exceed $ 60,000 and be the difference between life and death.
What to do in July
AFTER you have your home (whether you rent or own) out of the fire, step out into the community and enjoy the July festivities. It looks like Point Arena won't be hosting the parade, picnic, and fireworks this year, but there are plenty of other things to do.
Enjoy a local art and farmers market at the Fort Ross School every Sunday. On July 18 at 10 a.m. they have a special kickoff with "What I Did On My COVID-19 Vacation," a community-wide show and Share Your Talents! Bring masks and your own poster boards. If you would like to receive or sell something, contact Carolynn at (707) 847-3438.
The Gualala Farmers Market on Saturdays https://gualalafarmersmarket.org/ offers a wide variety of local food and art. Our coast has many access points to enjoy the coast, wonderful restaurants and places to grab and go, art exhibits, live music and places to stay in the tent or hotel five stars.
The Redwood Coast Chamber of Commerce has tons to explore https://redwoodcoastchamber.com/explore/ as does the Point Arena Merchants Association at https://pointarena.net/.
And now I want to cry out to Redwood Coast Medical Services for supporting the mental wellness of our community. They offer a new home care and palliative care program. The Emotional Support Volunteer Program is looking for volunteers who will be trained to accompany those who are ill, injured or dying, providing companionship to those who may be alone, scared, grieving or just in need of a friend. . The training will take place at 38901 Ocean View Dr. in Gualala in the Bill Platt training room on four Saturdays, July 10 to 31, 9 am to 3 pm. Lunch will be offered. For more information or to register for this training, contact Mendonoma Health Alliance at [email protected]
I wish everyone a mid-summer dream of cool nights and delicious days!