SunLive – Sophie's Appropriate Tribute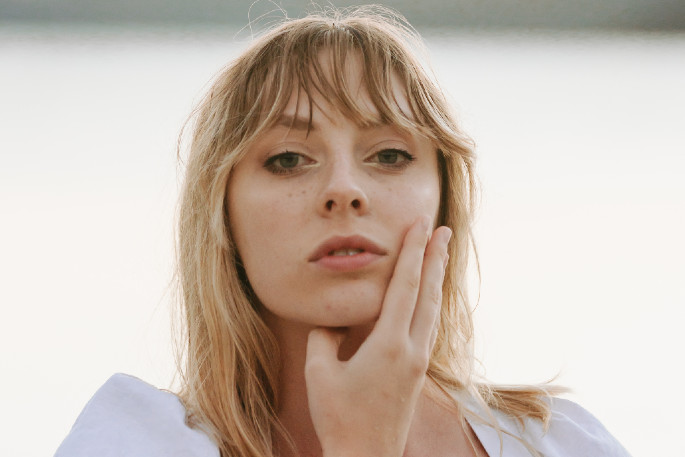 Tauranga singer-songwriter Sophie Gibson has released a deeply personal indie-folk track about the loss of her brother to suicide.
Her latest single, Deeper Waters, is a song of raw emotion that will resonate with anyone who mourns someone they've lost.
The track shares the young singer-songwriter's own story. "I want people to know that being someone who has lost someone to suicide, or being someone with mental health issues, doesn't mean you are desperate," says Sophie.
"You can still live a great life, you are not alone and you are so loved."
Sophie grew up in Katikati with her younger sister Lucy and older brother Scott. She attended Katikati College and went to the Mauao Performing Arts Center in Mount Maunganui for singing lessons.
"I have been fortunate to have many great teachers to guide me. They helped me become comfortable with the performance and really encouraged my songwriting.
Although her parents work in medicine – dad is a doctor and mom is a receptionist – Sophie says they have always been a musical family.
Her older brother Scott was also a great support in Sophie's journey to becoming a singer-songwriter.
"He was a great support to me growing up, and he's always been very proud of my music. He was a beautiful singer and guitarist, and he also wrote songs.
"It just lighted up any room he walked into, wherever he went. He was a real person, he just had an affinity for making other people happy.
Tragedy struck the family when Scott committed suicide at the age of 25. Sophie was only 15 and struggled to cope with shock and grief.
"For a long time, I didn't really manage well. I have fought, and I still struggle sometimes with my own sanity. I was so young and in high school… I felt that few people understood what I was going through.
Music was something she turned to for comfort and to express the things that she couldn't say in words.
"Music was a sure way for me to express myself and to express the emotions of grief that words alone could not express.
"Knowing that music was something my brother loved really helped me feel a connection with him. I was fortunate to have good friends who supported me throughout all of this and encouraged me to keep making music.
"My sister and I really came together and supported each other on this trip. "
The Riverlight Suicide Support Group in Waihi Beach, a support group for people who have lost a loved one to suicide, was a turning point for Sophie.
"After I went to this group, something clicked and I realized that I was not alone in my grief. I really gained a lot of support from the beautiful people who go there. We truly love and care for each other deeply.
After the death of her brother, Sophie continued to study music at the University of Auckland and now, at age 21, she is finishing her studies in music and psychology. She also gives singing, guitar and ukulele lessons to children.
When she started writing Deeper Waters, she had no idea it would be a tribute to her brother.
"I wrote these words 'we are in the deep waters', and at first I didn't know what that meant. I kept writing and thinking about what I was trying to say.
"It was really about expressing emotions that I didn't know how to describe, so the songwriting was really cathartic and special. I cried a lot and I feel like I dealt with a lot of emotions through this song.
"The first time I performed the song live, people in the audience were in tears and I realized the song resonated with other people. I was almost in tears too! I learned a lot from this experience. "
She wrote the song during New Zealand's first lockdown and said now is a good time to share her grief as others go through their own forms of loss as well.
"Although it's super personal, in the last year since writing the song I've worked a lot on myself to deal with the grief. I just felt it was time to share my heartache. story.
The release date also coincided with Scott's birthday.
"Sharing the song was a great way to celebrate it. I knew he would be proud.
"I always feel his presence and that he is watching over me, especially when I write and sing."