Review: Hip-hop's divine blend of poetry, song, and history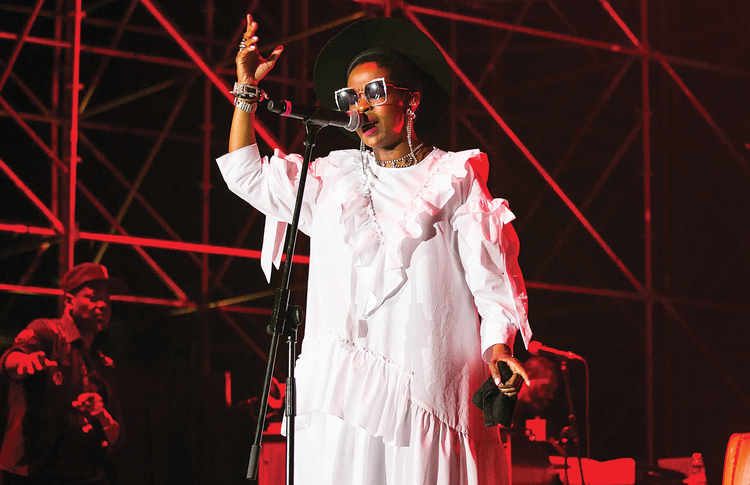 With Street writings: between God and hip-hopAlejandro Nava introduces an intervention on the excesses and deficiencies of two of the major theological movements of the 20th century: the theology of Latin American liberation and the theology of beauty of Hans Urs von Balthasar, the via pulchritudinis. He notes how liberation theology has underdetermined beauty as a suspicious distraction from social justice, while beauty theology, in liturgy and beyond, has overdetermined beauty through a fixed cultural lens. . From the outset, Nava denounces a Catholic political and aesthetic anthropology as bankrupt without an equally robust cultural anthropology.
This scholarship and range is the book's most compelling case for itself. If anything, Nava's method of dynamically deploying the canon deserves its own book, separate from theology and perhaps revealing much more about the craft of hip-hop.
This little book is carefully annotated with references and footnotes ranging from classic antiquity to contemporary hip-hop. In footnote 47 of chapter four (my favorite chapter), for example, to music by rapper Kendrick Lamar, Nava contrasts Lamar's song "Loyal," featuring international pop sensation Rihanna, with the first self-titled diss track by R&B singer Chris Brown of Rihanna as a thematic staging in continuity with that of Hesiod Theogony.
Nava's introduction is haunted by the distinction between high and low culture. I share Nava's hostility to this division, born of German cultural theory.
Nava's introduction is haunted by the distinction between high and low culture. I share Nava's hostility to this division, born of German cultural theory. I am not so sure, however, that its destruction will be accomplished by external additions or subtractions. We should start from scratch when discussing things like hip-hop or any other art form, especially performative and spiritual art forms like music.
It has been said that when Elvis Presley was asked what kind of music he sang, he replied with "music". Louis Armstrong was also asked about the type of music he played. He responded with the famous "folk music: music for the people". The lesson is the same for both: the generification of music is always a gentrification of folk music.
From Bach to New Orleans funk-fusion band Tank and the Bangas, all music is folk; the tools have never belonged to a single master. This folk alternative to Nava's Culture-the haunted introduction would destroy the pernicious gentrification of music, without elitism or anti-intellectualism, and clear the way for intervention in Catholic theology that Nava rightly criticizes as deeply gentrified.
Nava begins his formal analysis by situating hip-hop as something that "reclaims the oral, rhythmic, and melodic nature of ancient scriptural transmission." Like the introduction to the book, this opening is content with a discreet ethno-musicological truism expressed in a nevertheless brilliant twist: "Speech is a link among the Greeks, one could say, because it unites poetry, song and history.
I share Nava's sentiment but I would push, again, for a more radical rendering. The Greek word poiesis is derived from the verb "to do"; it's pure creativity. Poetics, in this sense, refers to something much deeper than lyrical verse. According to this more radical understanding of poetics, every act of creation is poetic, from ruach from Genesis to logos of the Gospel of John.
The charge that rap just talks or is incomprehensible is a generic complaint made to any music that strays from the arbitrary aesthetic standards of melodic diction.
On this more fundamental interpretation of poetics, hip-hop does not only recover speech, as Nava rightly points out. It also takes up the sacred elements of divine breath and divine love which combine into something more radical than Aristotle's generic metaphysics. poiesis. A fully poetic hip-hop finds the strength of a distinctly Abrahamic style poiesis, where divine power to do is freely given to human persons made in the image and likeness of Almighty God. Creation becomes an act of liberation from nothingness.
Nava's historical account of hip-hop and its focus on major players like R&B singer-songwriter Lauryn Hill, hip-hop legend Tupac Shakur and rapper Kendrick Lamar may be instructive for someone who doesn't know and wants to do some homework, but it's mostly invites scrutiny from hip-hop heads. I was relieved that Nava excluded the white-released work of MC Hammer and others. I was shocked to see Eminem mentioned only in negative contrast to comparative newcomer Chance the Rapper, and found Kanye West's treatment defensive and arbitrary. In many ways, these curatorial and editorial decisions are still controversial, so there is no need to dwell on them except to note that the story presented is more than a little romantic – with little justification, theological or other, for his selections.
Nava occasionally notes a deeper problem in the book, but seems to fall victim to it nonetheless: a prosaic emphasis on lyrical content and the unspoken assumption that rapping is not a form of singing. Nava repeatedly acknowledges his own awareness of this last concern but does not resolve it in his own analysis and seems to succumb to it.
The charge that rap just talks or is incomprehensible is a generic complaint made to any music that strays from the arbitrary aesthetic standards of melodic diction. Whether it's Bob Dylan and Leonard Cohen's vocal delivery or saxophonist Charlie Parker and guitarist Mary Halverson's approach to jazz melody, or the claim that Gospel singer Mahalia Jackson and the "Godfather of Soul" James Brown also shout loudly – the vapid, philistine claim that rap isn't melodic or musical must be forcefully dismissed.
A rapper's signature phrasing and flow, entirely aside from freestyle or songwriting skills, is indistinguishable from any other musical form. As a result, Nava's overdetermination of hip-hop has the effect of removing these core elements (plus live instrumentation, sampling, arranging, and studio production) from the vast body of hip-hop art. .
Nava's portrayal (or lack thereof) of the relationship between hip-hop, jazz, and R&B is another example of this overdetermination. Before the iconic Hill's The bad education of Lauryn Hill album, his hip-hop cover of Roberta Flack's "Killing Me Softly" in The score by The Fugees showed us that hip-hop never existed entirely outside of soul standards. Plus, the remixed R&B standard—my personal favorite is Tupac's "Do For Love"—is an obvious form of hip-hop songwriting overlooked in this story. After all, Hill's The bad education also spawned neo-soul, a revival of soul music in the fusion of soul, hip-hop and jazz with neo-soul pioneers D'Angelo, Erykah Badu and Jill Scott leading the way opened by Hill. (That leaves Nava's suggestion that rappers are better singers these days in a tough spot.)
Nava's final chapters take a Latin American twist, for example noting Compton's demographic makeup in relation to the work of Angelica Garcia, who has Mexican and Salvadoran roots, in her song "Jícama". Nava writes, "If Tupac once acknowledged the presence of Mexicans on the West Coast…mainstream rap has been silent on the subject lately, seeing the world only in black and white, missing the nuances and hues color, ignoring shades of brown. Nava offers a literal interpretation of Ozomatli's question in their song "La Misma Canción" – "What's a DJ if he can't strum on a ranchera?" – and asserts that hip-hop will have to take into account ranchera music to survive the browning of America.
Like Richard Delgado's critique of critical race theory, claiming it inscribes a black/white binary, Nava's critique of hip-hop rings hollow. I particularly criticized his decision to decenter Blackness from hip-hop because I'm increasingly aware of how it distorts the color line issue and the question of race in the Americas; if undertaken uncritically, it can provide a brown smokescreen for anti-black rhetoric.
The fairly dated arguments of the browning of America have always been historically and ancestrally tortured for me, a will front-born, "more Americano" Tejano. Recycling the same tired refrain for hip-hop seems to me to miss what D'Angelo understood in "Spanish Joint" and surely what Hill understood when she opened the road "To Zion" with the guitar riffs with the Mexican influences of Carlos Santana.