Rap God Celebrates 50th Anniversary: ​​Eminem Fan Letter | Eminem.Pro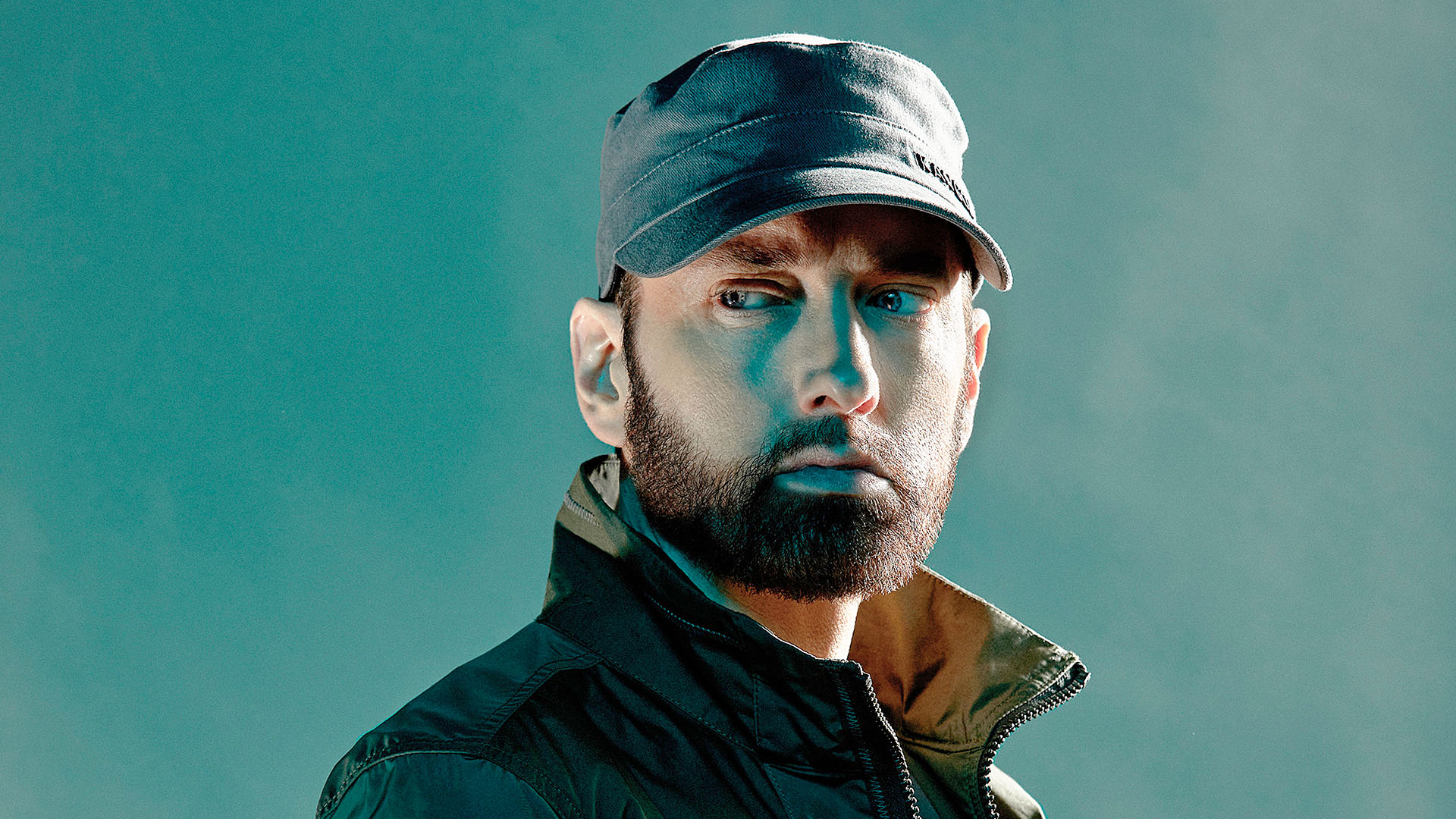 Oct. 17, 1972 – This date became one of the brightest in the hip hop universe. Stans around the world wish a happy birthday to Marshall Mathers, whose songs have inspired us for more than two decades, made us stronger and lifted our spirits. And in the darkest times, when a geopolitical crisis dictates its rules for our planet, they help us continue to see a bright future.
Em has no ordinary birthday but a 50th birthday this year. We had planned to send birthday wishes, as we do every year, but we felt conflicting emotions this time. And, probably, they will be familiar to all longtime Em fans. One of the greatest hip hop artists (without the slightest exaggeration) turns 50, and it's a beautiful date, a great age. On the other hand, we feel the fleetingness of time like never before. Because Slim Shady, a constant fixture on every teenager's playlist back then, Slim Shady, whose music has shaped us and made us who we are, is already celebrating his 50th birthday. Don't get me wrong, it's a wonderful time. But never before have I felt the passage of time so strongly. I wonder if there will be new albums to play again and again and more of the best live performances and world tours from our favorite artists. We've all thought about it, but we've all found the same answer.
Yes, the years flew by, but nonetheless, it came with all of Em's favorite songs. We've listened to his music, and despite all the changing trends in musical styles and genres, we stay true to Marshall's musical heritage, which means it was all created for a reason. And the most fantastic thing is that he continues to write history before our eyes, regardless of his status as a hip hop veteran. That's the statement we can all agree with – there's nothing as consistent and trending in the music world as Marshall's music. And even a dozen years later, we will sit down and write a similar article and list his new achievements and records. (Keep this message, see you October 17, 2034.)
Following long tradition, we recap the highlights of this year in Marshall's life. It's been a busy year, and it will be even busier.
At the very beginning of 2022, one of the most impressive events, in our opinion, in hip hop culture took place. The Super Bowl LVI Halftime Show, where we saw titans like Dr. Dre, Snoop Dogg, Mary J, Kendrick Lamar, 50 Cent and Eminem on stage – and all together at once! It seemed like a football game was a sideshow for their gig, and people were buying tickets to hear the top hits from these artists. Yet, without any exaggeration, this performance became one of the most significant and sensational in Super Bowl history and hip hop history. It will go down in history not only for the excellent performance of the artists but also for a record number of views on streaming services. But that's not all. For their Super Bowl performance, the artists received an Emmy Award, which means that Marshall can claim EGOT status in the future (note: an Emmy, Grammy, Oscar winner and a Tony) – an event of gigantic proportions for Marshall fans! Moments like this make us realize that 50 is just a number.
The middle of the year has been just as busy as its start – Eminem was among the artists shortlisted for induction into the Rock and Roll Hall of Fame in 2022. As a guest, Marshall has appeared at a ceremony several times awards ceremony, but this year, in November, he himself will be the center of attention.
Another big event this year, of course, is Marshall and Snoop making peace and performing together. Fans of both rappers enjoyed it. Did you watch it?
Additionally, in addition to several new collaborations, this year saw the release of the compilation album Curtain Calls 2, a collection of the best songs released over the past 15 years. (Is your favorite song on the list?)
And then the good solid performance of this album, thanks to the fans who played and streamed their favorite tracks over and over again.
By the way, I've noticed that as October 17th approaches, I want to re-listen to all of Marshall's albums (feel the same way?), the most beloved records on repeat. That's the legacy Marshall left (and continues to leave), and more and more fans join us every year. There are only a few such artists in the world. We have the chance to live in his time, to attend his live performances and to follow his career with all his achievements and records.
Today our ePro team wishes Marshall a happy birthday. We wish him creative prosperity and excellent health and to continue to bring his new music and live performances to the world and to us, Stans. We need it so much now! And also, on behalf of all the fans, we want to thank Em and his team for their undeniable contribution to the hip hop industry and for teaching generations what good music sounds like.