Ocean City Music Pier presents Paula Cole on August 10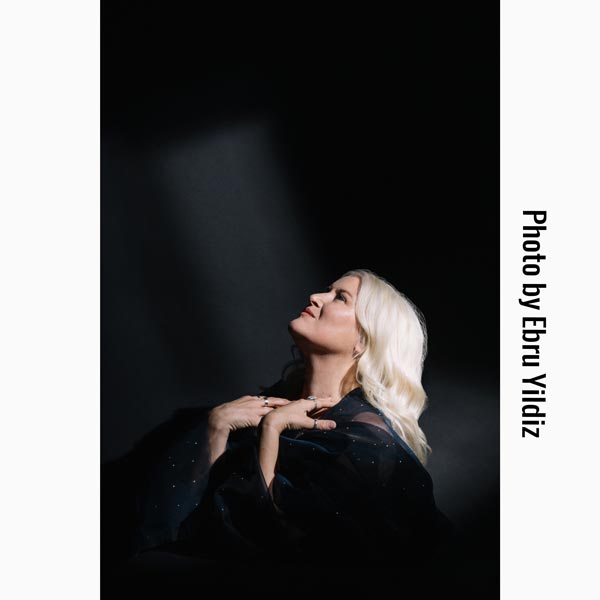 (OCEAN CITY, NJ) – Grammy-winning songwriter and producer Paula Cole released his new album American quilt via Renew Records / BMG. Touring in support of the new record, she comes to the area with a show at Ocean City Music Pier on Tuesday August 10 and another at the City Winery in New York City on Friday September 10.
American quilt has been acclaimed by outlets such as Rolling Stone, USA Today and No Depression. Forbes.com writes, "Cole is back with the mighty and American quilt… The American songwriter also praised the album's writing: "Throughout, the 11-track collection contains the folk roots of American music. Cole's radiant voice draws l humanity underlying a divided nation. "
Cole also debuted his original song "Hidden in Plain Sight" with Grammy.com. The song pays homage to the story of female artists who created clues in their quilts and hung them in plain sight of other slaves seeking to flee to the Underground Railroad. "Hidden in Plain Sight" conveys a kind of declaration of intent for American quilt, given Cole's propensity as an artist to express acts of humble everyday revolution.
With a musical catalog defined by honest and deeply personal lyrics carried by his powerful and radiant voice, Cole has always had a knack for discerning the underlying humanity in the stories of his own life as well as those around him, and channel those emotional elements into compelling stories. music. At American quilt, Cole applies this natural vision to American history and rooted musical traditions by performing a selection of classic songs – each of which provides an entry point to rediscover the neglected stories and figures that populate the interwoven cultural lineage of the America.
The album was produced by Cole, who was the first female nominee (without collaborators) as producer of the year at the 1997 Grammy Awards. She won a total of seven Grammy nominations that year and won the "Best New Artist" award for his second album and his debut with a major, this fire, with his timeless hits, "Where have all the cowboys gone? "And" I don't want to wait"(Later the theme song for the hit television series Dawson's Creek). Today, as a visiting scholar at Berklee College of Music, Cole tells "all my students, 'Start thinking like a producer, think about how you want the whole piece to sound, be a voice.' . "
Advertise with New Jersey Stage for $ 50 to $ 100 per month, click here for more information
---
"Together these songs form an American quilt," says Cole, "a patchwork of heritage, an assembled cultural story that is both painful and beautiful. I hope the listener gets into the canoe and floats down the Missouri River of his mind. I hope they hear the gospel of the country and taste the alcohol in the underground bars. I hope they will feel the freedom in city jazz, answer the call to morality in spirituality of a day of hard work and the call to the Great Beyond the Appalachians.
As on previous albums, Cole was joined by a "family" of longtime musicians, including esteemed drummer Jay Bellerose and guitarist Kevin Barry, collaborators since the trio's days in Berklee. American quilt follows the acclaimed originals album of 2019, Revolution, considered by PopMatters to be "exceptional work, a timely reminder of the sensibility and insight of a writer and singer Cole is and always has been".
---
List of tracks:
1. You don't know what love is
2. Foreign traveler
3. God will bring you down
4. Foreign traveler
5. Shenandoah
6. Black Mountain Blues
7. Hello heartache
8. No one knows you (when you are depressed)
9. Blackbird
Advertise with New Jersey Stage for $ 50 to $ 100 per month, click here for more information
---
10. Fly / Hidden in plain sight
11. What a wonderful world
originally published: 02/07/2021