New Music Friday releases herald upcoming big budget albums | Lifestyles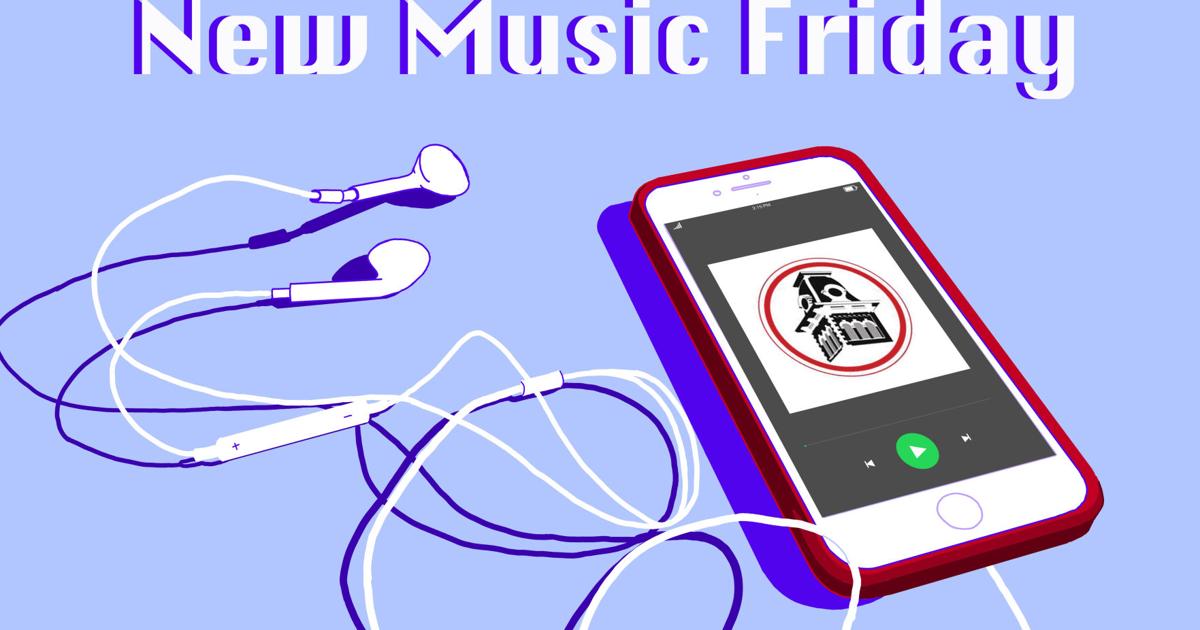 This year promises to be rich with heartfelt musical releases, including upcoming albums from artists like Michael Bublé, Lauv and The Chainsmokers. Several singles from such renowned artists dropped on Friday, giving fans a glimpse.
After a hiatus of over two years, electronic duo The Chainsmokers have returned to the music scene with their catchy new single "High". The song explores how the highs in relationships can sometimes overshadow the lows, exemplified by the song's upbeat electro-pop sound that seems to mask the more emotional and sad lyrics.
The singer's turmoil is highlighted by contrasting lyrics like "Why? You only say you love me when you high / It's like we go through the same shit every night" and "I know you different in your Air Force 1s / Fill my prescription, I might bite your language / Like I have an addiction, yeah. The song's lyrical content and catchy beat reminded me of LANY's "ex I never had". The Chainsmokers' "High" is the lead single from their currently untitled fourth album.
Singer-songwriter Lauv released his single "26," which opens with a unique, fast-paced guitar riff that immediately caught my attention. Opening lyrics, "Can I tell you a story of a boy who broke his heart? / And he always blamed everyone, but the truth is he did it to himself -even," immerse the listener directly into Lauv's experience of being in his twenties and having to grow up.
The lyrics are raw, real, and hit me hard as someone preparing to graduate from college while navigating my 20s. "I'll never admit it but I wish I was younger / Yeah, 26 and rich / How the hell did it come to this?" he sings. Lauv's full album is due out later this year.
"I'll Never Not Love You" by Michael Bublé is a hymn of love and comfort. The fine instrumental texture highlights Bublé's heartfelt, sincere lyrics that will have you buzzing. He acknowledges that his lover is reluctant to love again and says he can "taste the indecision" on his lips when he kisses her.
The drumbeat picks up as Bublé strives to assure his lover with lyrics like "I'll never run, leave you behind / I'll never hurt you like he hurt you / I'll never make you cry / I I'll treat you well, I'll stay by your side." Her song "I'll Never Not Love You" previews her eleventh studio album, "Higher," which will be released on March 25. Other tracks will include covers of Bob Dylan's "Make You Feel My Love" and Paul McCartney's "My Valentine," and a duet with country singer Willie Nelson.
Country duo Maddie & Tae released their album "Through the Madness Vol. 1" on Friday. The track "Don't Make Her Look Dumb" features vocalist Morgane Stapleton, and the singers' light tones rise above soft guitar riffs and drumming.
The lyrics are a gentle but stern warning to anyone who might go and break someone's heart. "Nobody's gonna judge you if it don't work / People think they're falling and they'll fall," they sing. "But it seems like you're enjoying it, like you're doing it for fun / If you don't like it, leave it / Tell her you're done." The sweet nature of the song is similar to that of the duo's basic anthem "Die From A Broken Heart".
After spending an afternoon listening to several of Friday's new singles and reflecting on their moving and heartfelt lyrics, I look forward to the arrival of these artists' upcoming albums.