Music an instrumental part of worship | Worship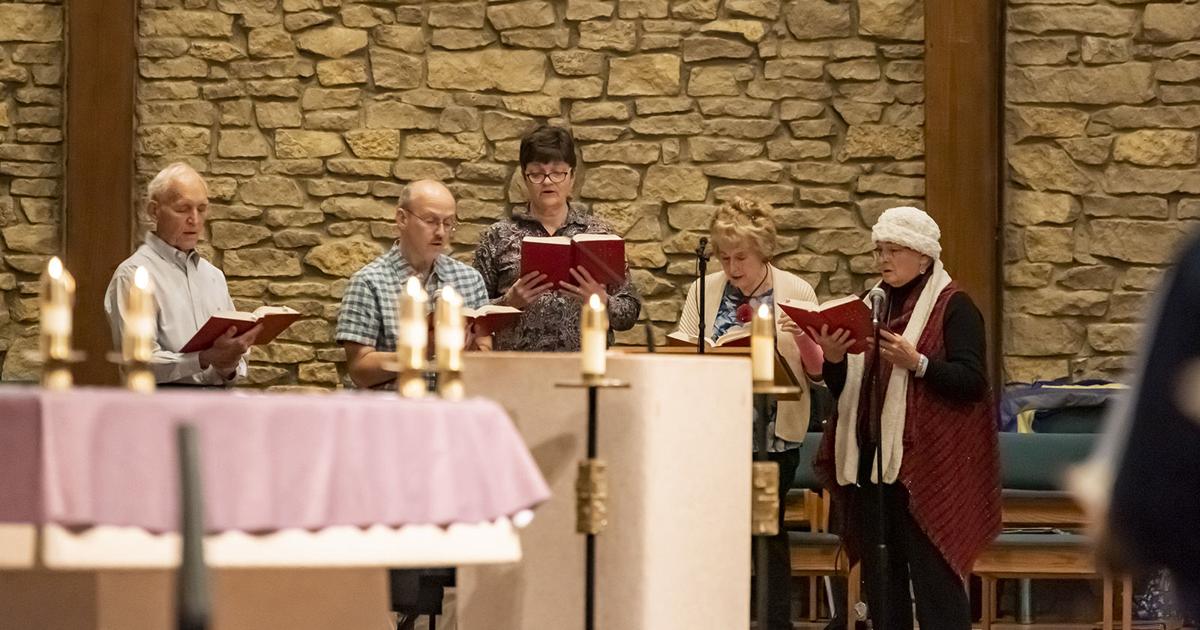 The music can vary a lot from church to church, but local church leaders say it always serves the same purpose: to bring people closer to God and involve the congregation in worship.
Valerie Ratliff, music minister at Sign of the Dove in Radcliff, said their music is preparatory in that it helps center people on what is happening and what is about to happen.
"The music is very instrumental, pardon the pun, to get people into a certain mood or place," she said.
Ratliff says she accompanies the worship team on Sundays, and worship leaders are the ones who choose which songs to sing rather than making the decision for them.
"If the worship leader is going to lead the song, it has to be something close to his heart," she said.
Most of the music chosen for worship is contemporary, with some gospel, according to Ratliff. She said their music selection usually has a flow that first grabs the attention of the congregation and then guides them through worship. Her goal is to ensure that members of the congregation have all the spiritual tools they need to connect with God.
"My son usually says that as worship leaders we give the congregation tools for their own time with God, their own private serenades to God," she said.
St. James Catholic Church music ministries director Tim Watts said his role is to choose the music and prepare the cantors to lead the congregation in song. Their music complements the readings used in the liturgical cycle, which Watts says have been established for hundreds of years.
"Like other Protestant churches, we use a three-year cycle," he said. "In this three-year cycle, the same readings are used every three years. There are certain themes, from creation to the Old Testament, salvation, the salvation of souls, the resurrection and eternal life. During these three years, all themes are covered.
He says their musical offerings help the church in Elizabethtown achieve its goal of full, mindful, and active participation.
"This participation is meant to highlight the word," he said. "We want active participation from the congregation, whether it's listening or singing, responding in any way."
The music will change as the themes of the readings change, and Watts says he tells people that "variety" is his middle name, trying to tailor his musical choices to the cantor's taste and ability.
"We have different people who like different styles of music," he said. "… The cantors themselves have scales; all the singers have a particular range. Sometimes I find it's better to try to remember who is going to be the singer, or the lead singer, and find that particular tone or that particular sound that works for them on the songs.
Chelsea Harden is a minister at Grace Heartland Church in Elizabethtown. She says she works closely with the senior pastor to plan which songs are used and in what order, in addition to working with other church ministries to meet their musical needs.
Harden said they tend to stick to contemporary Christian music, sounds that are current and more likely to appeal to people who wouldn't normally attend a service. The electric guitar is a commonly used instrument in their music offerings, an instrument that may not be as prevalent in more traditional services.
"We're really looking for that part of our community that may not have a religious background," she said.
She said their musical offerings complement everything it's about, potentially allowing people to process thoughts and emotions that a spoken message may not evoke.
"The main purpose of our songs that we sing every Sunday is to direct people to wonder at who God is, to be in awe of him," Harden said.
She said younger people make up a higher percentage of their membership, and she credits their music selection at least in part for attracting this demographic.
Frank Richmond, the music director of First Presbyterian in Elizabethtown, says he is trying to expand the church's musical offerings and try new things in an effort to attract more people and help them. to express themselves artistically and spiritually.
"We play by ear," he said. "We just want to see where things go."
Richmond said he believed there was a lot of spiritual growth at the church and he was free to try new things and bring different styles of expression, even adding visuals and performance. He said classical music is dominant in the church right now.
"My goal is to facilitate other people's expression, not just my own," he said. "…It is the birthright of everyone, not just supposedly talented people, to express themselves artistically."
He said he wanted to inspire people and activate their creative process, engage them more and get them excited about service.
"I really trust what I call the process. Some people might call it the Holy Spirit," he said. "I have faith in the following enthusiasm, and of course the word enthusiasm contains the word 'theos', the Greek word for God. It's a question of inspiration, I think.
Seth Dukes can be reached at 270-505-1413 or [email protected]