Midnights: Taylor Swift's best album to date | Opinion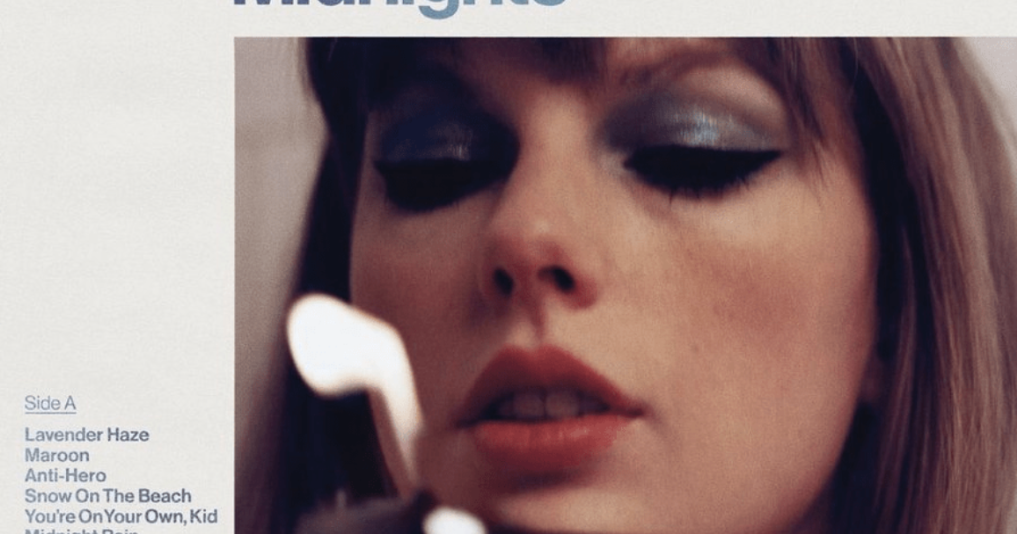 Taylor Swift's last album release dates back to 2022 where she released "Evermore." Fans were expecting a new album to drop around fall 2022, since Swift made a habit of releasing her music around the season. Swift's tenth studio album, "Midnights," was released Oct. 21, shocking fans with another fall album. Like all the other music she gave to her fans, this album certainly did not disappoint.
Compared to her previous music, some may say "Midnights" is one of Swift's most outspoken and revealing albums. Consisting of 14 songs, her album captures the true essence behind the raw emotions and inner chaos. "Midnights" stands out for its hushed atmosphere, slower tempos and negative space which Swift transforms into modern and aesthetic music. No matter which song you come across on the album, each one will give you a different midnight story. For example, we get a glimpse of Swift's head in "Anti-Hero," compared to the stillness of one of her past relationships in "Sweet Nothing." Swift's bold confidence is revealed in "Bejeweled," where she expresses how she shines above a partner who doesn't appreciate her. Personally, this album is my favorite. Although I'm also a fan of her albums, I felt that Swift really combined all her previous musical genres and created a unique album different from others.
The list goes on to recount the different emotions Swift put into each of her songs, but the main emphasis on "Midnights" is the extrovert it conveys. In Swift's 2020 "folklore" album, we heard softer melodies that created an introverted atmosphere. This album, being during the COVID-19 lockdown, shows how the pandemic has affected society as a whole. "Midnights" cuts through that "folklore" shyness and shows the raw emotions that Swift kept during those 13 sleepless midnights.
Ahead of her release date, Swift would drop hints and subtle hints for her fans on her social media platforms about possible song names that would feature in her album. Fans went crazy as they dig deeper into the meanings she posted, building even more anticipation for Swift's music. Florida Tech students were just as excited as everyone else for the release of "Midnights." Florida Tech student-athlete and Swift fan Devyn Glassgold couldn't wait for the album. "I went to one of her concerts a few years ago and it was one of the best nights of my life. I've loved her since she started making music and she never let me down. never disappointed with a single song," Glassgold said. "She's amazing."
"Midnights" was an amazing album that Swift produced and she didn't hesitate to give her fans what they wanted. In a message to Apple Music subscribers, Swift said she was about to tell "the stories of 13 sleepless nights scattered across [her] life." Swift's confidence and emotions are represented throughout this album, making it a masterpiece for anyone lucky enough to listen to it. As a Swftie and a fan of her work, I would give a 10/10 to the 'Midnights' album.