Linkfire executive talks about music marketing in Africa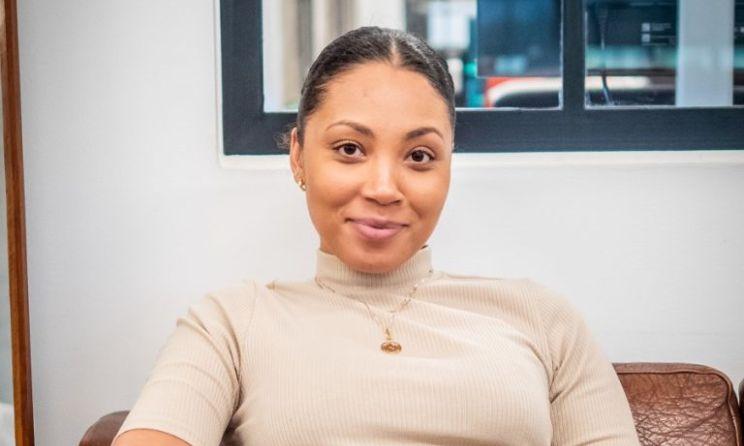 Sub-Saharan Africa has more than 1.2 billion inhabitants and has become an undeniable nursery for music. The region's entertainment industries are estimated to reach a compound annual growth rate of 10% by 2025. The increase, industry analysts say, has a lot to do with a younger population and better business penetration. Internet.
Linkfire's regional director for Africa, Maritt Araba Biney Jensen, who spoke to Music In Africa about her company's decision to locate in Ghana, said a lack of strong labels that are not "influenced by artists but rather by solid marketing strategies "could hamper many Africa is acting by courting global acceptance. In the interview below, she also discusses how to best harness opportunities in the African music landscape and talks about the value of data and technology in the industry.
MUSIC IN AFRICA: next What would you like to achieve over the next five years with Linkfire?
MARITT ARABA BIEY JENSEN: To complement the Linkfire product in a way that adapts to the main markets of the continent and build strong and lasting partnerships. We are looking to increase the number of visitors exploring music through Linkfire across Africa while establishing and supporting the music industry with data.
What specific reasons led Linkfire to locate in Ghana and are there other priority markets you are considering in the region?
We chose Ghana because of the ease of doing business here. But we've been in Africa for a while now. Before setting up in Ghana, we had employees in Nigeria, Uganda and Egypt. The pandemic has allowed us to adapt to a more remote setup and hire talent around the world.
What do you think are misconceptions people have about the African music industry?
That it doesn't exist. But music is in all of us, and like any other place, there are millions of talented young artists who one day aspire to be known for their music. In addition, in terms of streaming, it is assumed that Africans do not want to pay the full price for streaming music. We have yet to see whether this is true or not and yet to see how streaming platforms actually fare here on the continent, at least for global platforms.
What are your observations on the music marketing strategies of Ghanaian artists and what impact do you think Linkfire's expansion in the country will have over the next few years?
Ghanaian artists' music marketing strategies are a combination of offline and online marketing combined with many brands suitable for the Ghanaian market. I expect Linkfire to power digital solutions designed for market and industry that can fuel consumption both on the continent and abroad. We're also looking to help listeners across the continent discover music on their favorite platform, not just global platforms. Finally, to give foreign companies an overview on how to market their music in Ghana, and the rest of the continent for that matter.
Nigerian artists like Wizkid, Burna Boy and Davido have proven the potential of sub-Saharan Africa to produce real world stars. What are Ghanaian artists missing?
This is an ongoing discussion in the Ghanaian music industry. Some say it's the quality of the music and others say it's the language. I think it's the lack of strong labels that are not influenced by the artists but rather by strong marketing strategies. The markets in Africa are so diverse. The same is true outside of Africa. What works in Nigeria may not work in the UK, and just because it worked in the UK, that doesn't mean it will work in the rest of Europe. This is where Linkfire comes in. I firmly believe that we have a lot of great labels here with the potential to develop international artists. I look forward to following this and supporting the labels and infrastructure as best I can. Lynx Entertainment, which is home to KiDi and Kuami Eugene, has done a great job with their artists.
What I'm also very focused on is making sure that we work out solutions for the continent so that we don't just come in as international actors and all merge together, but also look at what solutions already exist. How can we connect to these solutions? And also, how can they connect to our solutions? I think it's important for every international company in the music industry that comes forward. The industry has been around for decades and decades. There are a lot of artists who already have a huge fan base here and that's what we need to tap into as much as the global industry.
Artists like Burna Boy, Davido, Wizkid pushed the Afrobeats across the diaspora. Today, afrobeats has become a more mainstream sound for everyone, even for people who don't necessarily connect to Africa or have an African heritage. So the Afrobeats certainly have a lot to do with the development of the industry. There is still a long way to go. It's one thing for songs to be on the charts and achieve a lot of flow and another thing to be a part of the infrastructure and influence in the global music industry. It is about giving Afrobeats or Amapianos artists and others from the continent a place at the table of the global music industry.
In recent years, not least due to the global acceptance of Afrobeats, the world's attention has turned to Africa again. How effective are entertainment companies in taking advantage of opportunities in the African music industry?
Not efficient enough. That being said, we still lack data on the economics of the African music industry. Linkfire was able to make a decision without data, as we have a lot of data internally, but I hope to see updated numbers from the industry soon, especially after COVID-19.
Sub-Saharan Africa has over 1.2 billion people driven by a growing and younger population. Do you think his music is well represented in the world? If not, how can the situation be improved?
He is improving month by month. I am delighted to see artists from the continent featured in the media and on playlists, and appearing in international charts. As you said, there are 1.2 billion people in Africa – there is a market on the continent itself to satisfy.
In your observation, what specific areas need urgent resolution in the music sector in Africa and why?
I think there is too much focus on problems and challenges rather than potential solutions. There are many great data-driven marketing companies emerging and I think they are also worth highlighting: Göje distribution in Nigeria, Aftown streaming service in Ghana, and Ziiki Media in South Africa, for n ' to name a few.
Linkfire made deals with major African labels including Chocolate City and Mavin Records in no time. Could you share the value proposition of the Linkfire platform for these partners and future Linkfire collaborators?
I can't speak to them specifically, but for labels in general, our data helps any label's marketing team improve and optimize their online marketing spend. If you promote a song on Facebook, you'll be able to track exactly how many feeds the campaign resulted in, or if you share a link, you'll be able to see where visitors are coming from – country, website, even city – and invest more or less in these territories and websites.
If you get 500,000 clicks from Japan but no clicks, the streaming services might not be popular with the crowd, and you can watch your cast. And even if you don't have a marketer on your team yet, the data is still very valuable for future efforts. We have developed a solution for Snapchat and Twitch, and recently launched our publishing tool, enabling a Linkfire widget on blogs and other music news sites. Our technology is flexible and we are excited to learn more about partnership opportunities here.
For LinkFire in particular, it is important to meet our existing customers, but it is also important to meet our potential customers. It helps us understand the market, the infrastructure, the challenges, and that's something you can't get online. I'm glad this is finally happening despite COVID-19. It is necessary for any business that wishes to explore the African music industry. As much as we are a music marketing company, as much as we are a tech company and I think Africa is booming right now with tech talent and tech companies. I will also strongly encourage anyone who works in technology to tap into the music industry because it is necessary and there is space for them.