Lenox is doing its part to light up the city. 'Winterland' events will make it 'inviting' | Central Berkshires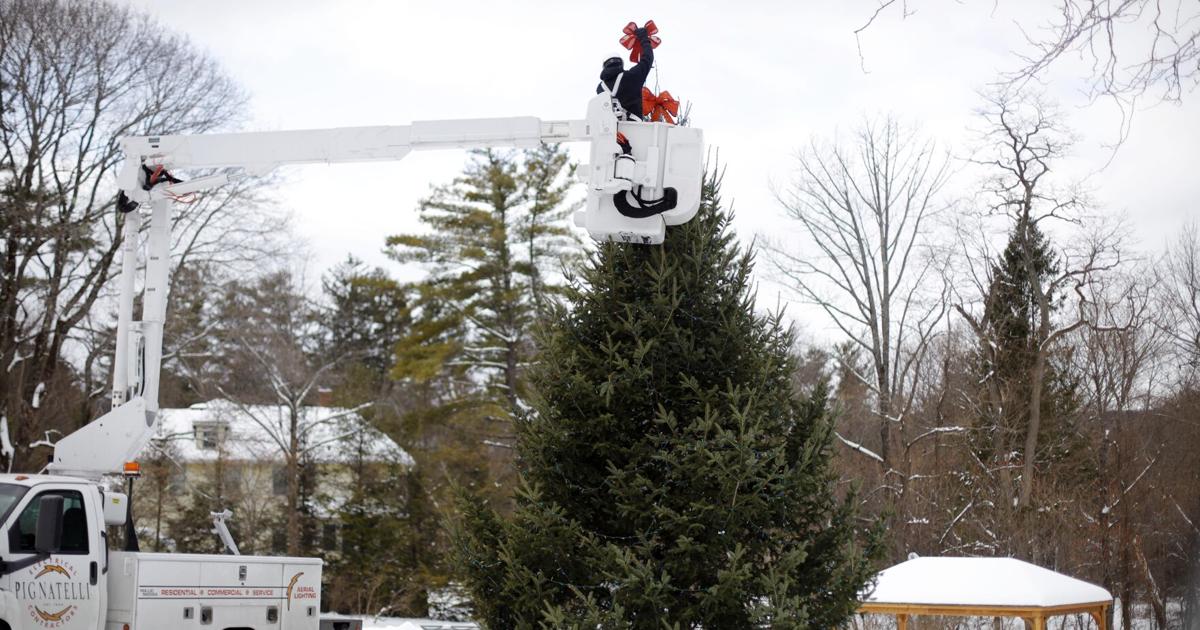 LENOX – A series of 'Lenox Winterland' events begins next week, thanks to a partnership involving the city, the chamber of commerce and the Lenox Community Center.
This month, the Select Board approved the request of the executive director of the chamber, Jennifer Nacht, for $ 5,500 in additional money – $ 3,500 to make up for the shortfall caused by the coronavirus pandemic, which required the cancellation of the group's Apple Squeeze on September 25, and $ 2,000 to support the Winter Attractions.
"The aim is to make Lenox as inviting as at any other time of the year," said Nacht. "For all of us who live here, we know the 'low season' is the best time of year.
The calendar unveiled by the chamber includes:
• Dec 3 / Ongoing: Holiday Tree Walk, an exhibit of 15 6-foot white trees along Main Street, decorated by local businesses and artists for the winter season.
• December 3, 6 p.m., Light Up Lenox: Annual Tree Lighting at Lilac Park, organized by the community center and featuring Santa Claus arriving in a fire truck to flip the switch. The Community Center Children's Choir will perform at 5:45 p.m. Photos with Santa Claus at the Lilac Park kiosk follow (masks are required).
• December 4, 10 am: Jolly Poker 5K Run to benefit Berkshire Bounty, which collects and purchases food for local pantries. Runners meet at the community center, 65 Walker Street at 9:30 am Details and registration: tinyurl.com/267vs46r; email [email protected] for more information.
• December 4, 6 p.m .: Virtual holiday pajama party at the Lenox Library. Readings from Eagle Photographer Ben Garver, Lenox City Director Christopher Ketchen, State Representative William "Smitty" Pignatelli, and Library Director Katie O'Neil. Also: A song with Terry a la Berry & Friends. Featured via Zoom: tinyurl.com/4mj5ka5u
• Dec. 5, 3 p.m .: Christmas at Trinity, choral and instrumental music, with the Cantilena Chamber Choir and seasonal readings performed by Jim Brooke, native and international journalist at Lenox. Trinity Episcopal Church, 88 Walker St. (Masks required, plus proof of vaccination or negative COVID test). Tickets and additional information: cantilenachoir.org
• December 16-19: costumed and directed reading of "The Wickhams: Christmas at Pemberley", featuring familiar characters from "Pride and Prejudice" by Jane Austen. 7 p.m. from December 16 to 18; also at 2 p.m. on December 18 and 19. (Masks mandatory; vaccination record or negative 48-hour COVID test, plus an identity document). Tina Packer Playhouse, Shakespeare & Company, 70 Kemble St. Schedule and details: tinyurl.com/h925xudm
• December 21, 6:30 pm "Winter Solstice-A Holiday Celebration" featuring St. Ann's musical ensembles, guest singers and instrumentalists. Directed by Ron Ramsay. Profits will be donated to the St. Ann Music Fund. Sainte-Anne Church, 134 Main Street. Information: 413-637-0157.