Launch of the Boundless Theater (A Stage Without Borders) with ELEANOR RIGBY ATTEND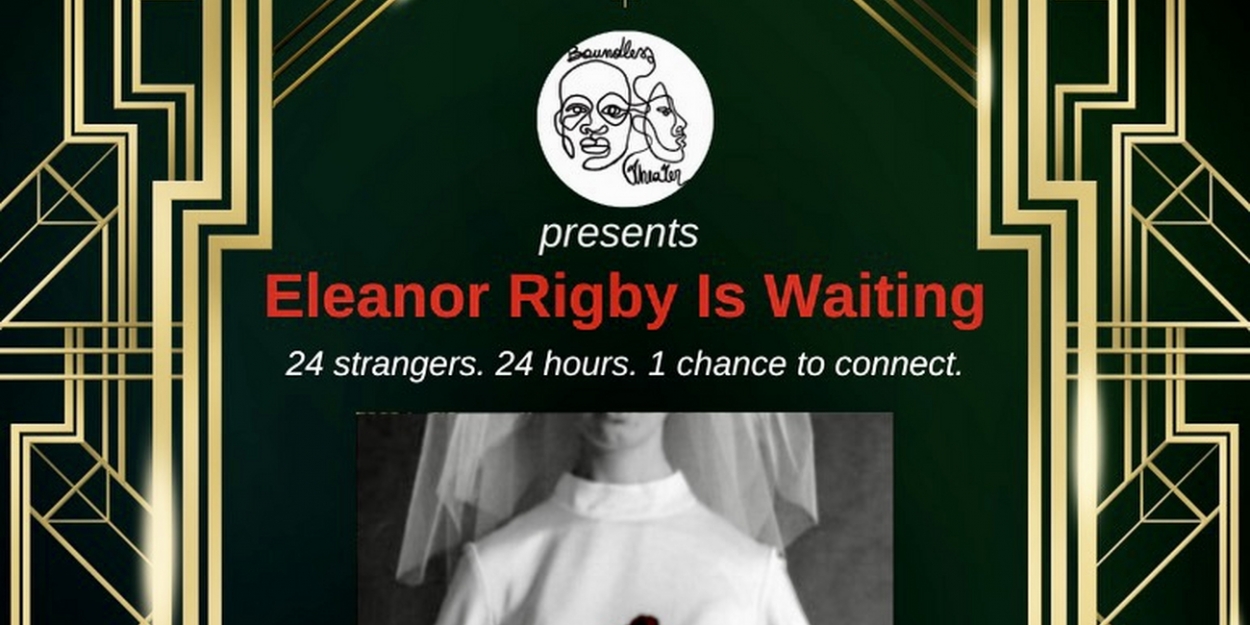 Creative Point-On today announced the launch of Boundless Theater (A Stage Without Borders), a series of theatrical installations returning to the spotlight on the underground performing arts scene with exclusive performances curated by playwrights , independent actors, musicians and dancers. in unconventional spaces, from underground bar-style cabarets across New York City.
The Boundless Theater will host a gala on Tuesday January 18 at the LUXUNY Atelier at Bryant Park Studios (80 West 40th Street). The evening will feature a taste of the Boundless Theater experience, including a teaser of the first installation with a performance by singer-songwriter Hadiza Dockeray and a preview of David James Parr's anthology Eleanor Rigby Is Waiting. The event will also feature Boundless Theater ambassadors, including Grammy Award winner and Tony Award nominee Jenn Colella; transgender actor, writer, filmmaker and activist Pooya Mohseni; and movie star Jacopo Rampini. The inaugural installations of the Boundless Theater will take place over the four Boundless Tuesdays in February 2022 at the Duplex (61 Christopher Street): February 1, 8, 15 and 22, 6:00 p.m. doors / 6:30 p.m. Show. Each evening will begin with the Boundless Theater Manifesto and a musical number by international singer-songwriter Hadiza Dockeray and her band, followed by a performance of David James Parr's anthology, Eleanor Rigby Is Waiting. Tickets, starting at $ 25, are now available and can be purchased at BoundlessTheater.com."It is with great pride that I joined Boundless Theater as one of their ambassadors. When I was first told about their mission and inclusive goals, to support new works and new artists from all backgrounds, races and genres, it reminded me of why I entered the industry in the first place, and why the role of an actor is important in giving voice to all types of narratives and d "artistic expressions. Let's break down boundaries and engage with our communities to create these limitless opportunities," said Celebrity Ambassador Jenn Colella. "Boundless Theater invites audiences to come back to that communal, visceral and magical ritual of live theater that can profoundly transform consciousnesses. We all remember the importance of this tradition now more than ever, after we have seen how the global pandemic had a huge impact on the performing arts as curtains fell on stages around the world almost indefinitely.Boundless Theater is an inclusive borderless stage where the focus is and should be on talent, welcoming artists of all races, nationalities, gender identities and ages, "said co-founder, artistic director and producer Daniela Pavan."We envision our inaugural program as an experience without limits and without borders, to immerse the audience in the feeling of the theater without limits. Each of the artists involved is a strong representation of our mission and our values. From the play by David James Parr , who struck us with her existential exploration of humanity caught in a state of isolation; to the evocative and seductive music of Hadiza Dockeray; to our celebrity ambassadors – Jenn Colella, Pooya Mohseni and Jacopo Rampini – who represent, in their diverse lives and artistic experiences, a kaleidoscope of beautifully resilient individuals inviting us to think of an inclusive and unlimited world, literally without borders, "added co-founder, artistic director and producer Tommaso Cartia. Eleanor Rigby expects (24 strangers . 24 hours. 1 chance to connect) per award Award winning author David James Parr is a kaleidos romantic comedy-drama copic composed of a mosaic of interconnected vignettes, exploring different shades of human emotion. An unlimited experience combined with an evocative musical performance by singer-songwriter Hadiza Dockeray invites audiences each evening to a unique rendezvous with surprising characters and a chance to connect with an array of strangers, played by a group of powerful multi-faceted actors in an interconnected environment. portrait of love, lust and longing in our modern world.The show was originally inspired by the lyrics to the popular Beatles song: "Ah, look at all the people alone. Where are they all from?" Edward Albee got his enigmatic title for Who's Afraid of Virginia Woolf? of a bathroom mirror in a West Village restaurant where those words were scribbled. A central character in Parr's play also sees the phrase Eleanor Rigby Awaits written in lipstick on a bathroom mirror and begins to mull over its origin. Is it loneliness? Is it a question of hope? And how long, exactly, can you make a person wait before they break up? "The characters in Eleanor Rigby Wait are all looking for some kind of connection, literally and figuratively. The Audience follows these complicated women and men in their crashing paths. through town with sometimes romantic, sometimes disastrous, but always revealing results. Some will find a connection. And some will find themselves. Come see your reflection in them … even when they can't see each other, "playwright David James Parr said.For more information and to purchase tickets, please visit BoundlessTheater.com.