Jake Brower's psychofunky dance, plus more music news and gossip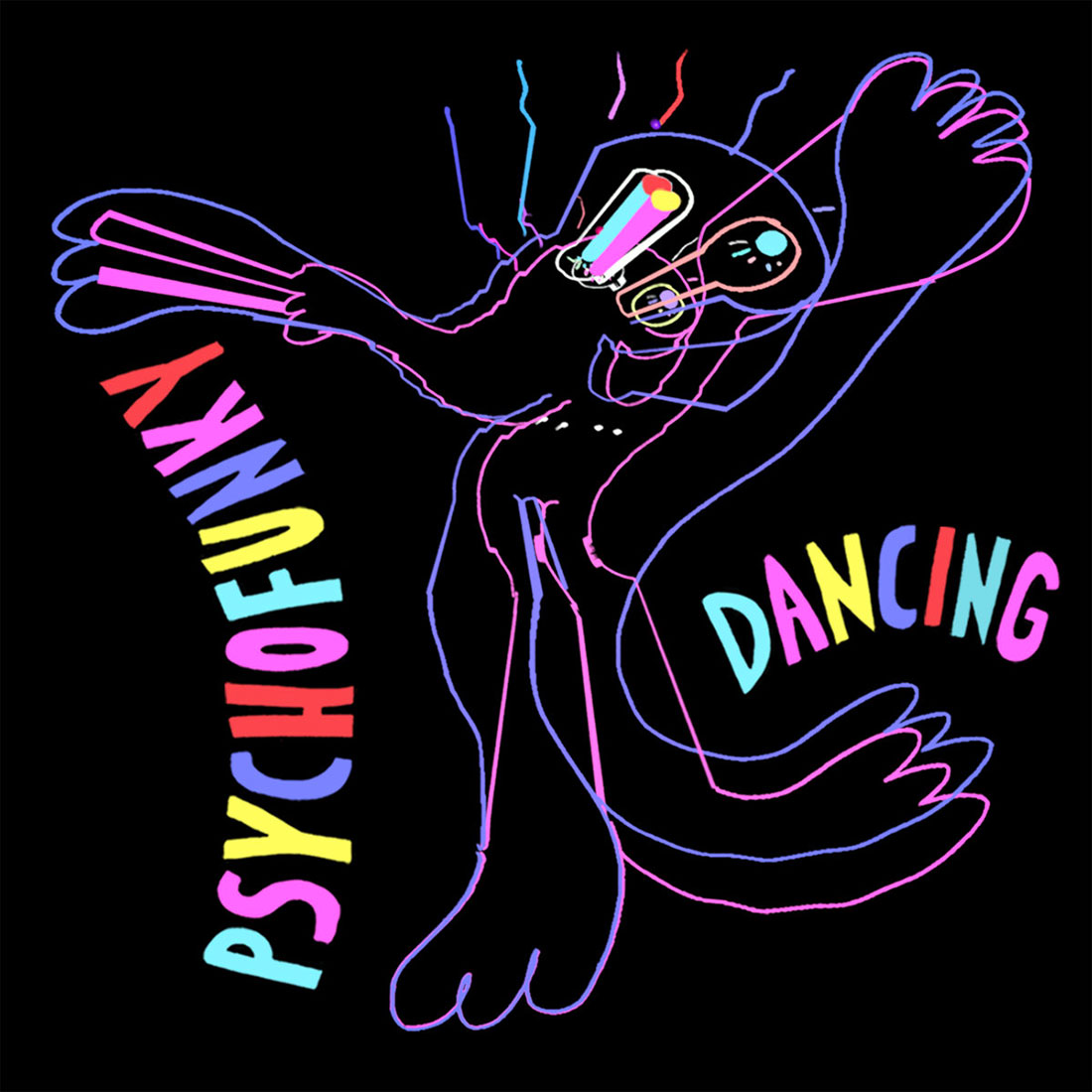 BE KIND, REWIND: The creative principles behind Gallery JOKERJOKER, VHS.or.Die and Super Carnival Recordings have launched a call for vendors for the next performance space event, the first Athens VHS Festival, which takes place on Saturday, October 15. This unique event celebrates all things videotape and is specifically described as "an event for VHS collectors, sellers, filmmakers and analog-loving geeks to buy, sell, trade at this premier annual event. VHS exchange and shopping." Also on deck for the day, local artists, musicians, and filmmakers are likely hanging out and doing stuff.Those interested in sales and/or show opportunities can find more information and sign up at jokerjokertv.com/ athens-vhs-fest The deadline for entries is Saturday 8 October.
DO 21ST-CENTURY FLOWERCHILDREN GRAZING ON ELECTRIC DAISIES?: Two albums in two months is a staggering feat for anyone but who is behind the electro/trip-hop/dubstep project MedicusX did exactly that. Sure, the genders mentioned above aren't super compatible and usually reside as neighbors instead of housemates, but MedicusX isn't married to anything specific. He doesn't force anything either. The tracks seem to take shape accordingly. The first album, New Beginnings, begins slowly but auspiciously with the fiddle-flavored trip-hop track "Missing Moments." The record then quickly cuts through the lively, glitchy "Rough Draft" and full dubstep of "Smacky The Frog" before shining with the breakbeat-only "Dandy Lions." The rest continue on similar paths to comparable success. The latest disc, released this month, is The blue album. Right off the bat, MedicusX easily showcases Giorgio Moroder-inspired "Gold Fools." From there, listeners hear the minimal R&B of "Jammin", the happy subdued hardcore of "Between The Hedges" and, later in the album, the dub-n-lounge of "Calico". There's a lot to dig into each of them, so start digging at medicusx.bandcamp.com.
OH HOLY NIGHT: Tickets are on sale now for the country artist John Berry and its 26th annual Christmas tour. The show takes place at 7 p.m. on December 15 at the Classic Center. Advance tickets range from $28 to $56. Berry is an award-winning singer-songwriter who cut his teeth over several years in Athens, notably performing regularly at forgotten venues such as Wrapper – where he and his band were a hired house band from around the world. 1983 to 1987 – O'Malley's, The Athens Yacht Club and others. He received three Grammy nominations for his work and won a Grammy in 1993 for his work on the collaborative album Amazing Grace: A Country Salute to Gospel Vol. 1. This show will most likely sell out, so if you're a game, you better grab the ball and run. Other Georgia dates on this tour will see Berry perform at Sugar Hill, Cedartown, Toccoa, Macon, Augusta and Tifton. For tickets and more information, please visit classiccenter.com/483/John-Berry-Christmas. For more on all things John Berry, including ticket information for other shows, please visit johnberry.com.
CUT THE ONIONS: Emo slightly shambolic and deeply influenced by the second wave wild joy is back with a new EP named PE. The band's latest release was the self-titled debut album of December 2021. While Feral Joy still maintains its inspirational sources, this new EP is much more open and really expands inside the pop-punk-rock parameters. Specifically, it's pretty hard to listen to the fully contagious indie-pop joy of "Pretty" without becoming agitated by the movement. (However, I'd be failing in my duty if I didn't admit to hearing a distinct hook in the chorus that is, if not exactly the same, a close cousin of the "Whiskey Glasses" hook.) Also, opening song" How does it feel?" is just that sing-along-worthy side. There's just hook after hook on this and, well, let's just say the understated production qualities completely erase the last 25+ years of sonic bias your ears have accumulated. Find it at feraljoy.bandcamp.com.
BROWER'S ON THE BALL NOW: So, I was informed about the new album of Jake Brower by the guy who mastered it, musician Ryan Donegan (Queen Cinnamon). This clever nine-song album is a gentle ride through light-hearted psychedelia and trippy, yet entirely accessible pop swoon. It's titled psychofunky dance which is an awful name for, well, anything, but we'll put that aside for now. There's a notable Michael Quercio (Salvation Army/The Three O'Clock) and all the Paisley Underground influence here, whether Brower realizes it or not. Specifically, "Bean Dream (For Free)" could have been pulled from a late-night KROQ playlist from 1983. Likewise, "Poosh Path (To My Beach)" is reminiscent of XTC without the cynicism of that band. The most modern soundtrack here is "Sunbeam," but even that evokes memories of Laurie Anderson's multitrack vocals and echo work. It's just filled with real gems. Brower is also said to have recorded everything through the Garageband app on his iPhone. So take that, King Crimson! Find that little slice of aural joy at jakebrower.bandcamp.com.
Do you like what you just read? Support Flagpole by donating today. Every dollar you donate helps fund our continued mission to provide Athens with quality, independent journalism.