Historical Society program to explore "Songs of the Springs"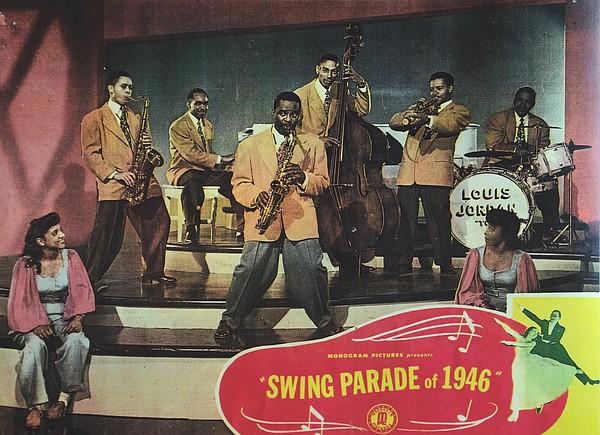 [ad_1]
The Garland County Historical Society, in association with the Garland County Library, will present "Songs of the Springs: Henry Glover, Louis Jordan, and the Creation of R&B," a program by Stephen Koch, at its virtual meeting at noon on Tuesday.
The public is invited to participate by visiting http://www.facebook.com/garlandcountylibrary and http://www.youtube.com/garlandcolibrary.
Koch will explore the life and music of Glover and Jordan, two "giants" of popular American songs with Hot Springs ties whose "incredible legacies are often overlooked," according to a press release. Key songs from their distinct careers will be detailed and explored, along with aspects of their lives in Hot Springs and beyond.
Koch is an award-winning musician, illustrator and journalist in both broadcast and print, and is a writer / host of "Arkansongs," heard weekly on public radio stations in Arkansas, North and Central. Louisiana and East Texas.
Koch is the author of the biography "Louis Jordan: Son of Arkansas, Father of R&B", as well as "Jump! », A musical based on the life of Jordan. He has held annual Jordan tribute concerts for over a decade. Koch was also instrumental in the centennial celebrations in honor of Hot Springs native Glover earlier this year, the statement said.
As an illustrator, Koch's work is currently on tour with the juryed art exhibition "Small Works On Paper". He has a series of graphic novel coloring books called "Ozark Murder Ballads Illustrated", based on traditional Ozark folk songs about crime and retribution.
"As a musician, Stephen performs his original songs and songs made famous by legends of Arkansas. He has spoken and performed at folk and blues festivals in the US as well as the UK. rock band ARKOPOLIS has two albums, "Excruciating Circumstances" and the upcoming "Grand Mal", "the release said.
A native of Hot Springs, Henry Glover was one of the most influential recording directors of the 1950s and the author of hits like "Peppermint Twist" and "Drown in My Own Tears". Photo courtesy of the Garland County Historical Society. – Photo submitted
Stephen Kock will explore the career and relationships at Hot Springs of Louis Jordan, American saxophonist, multi-instrumentalist, songwriter and conductor. Photo courtesy of the Garland County Historical Society. – Photo submitted
[ad_2]