Ego Dead Pop-Up Shop Detroit Oakland Hip Hop Rap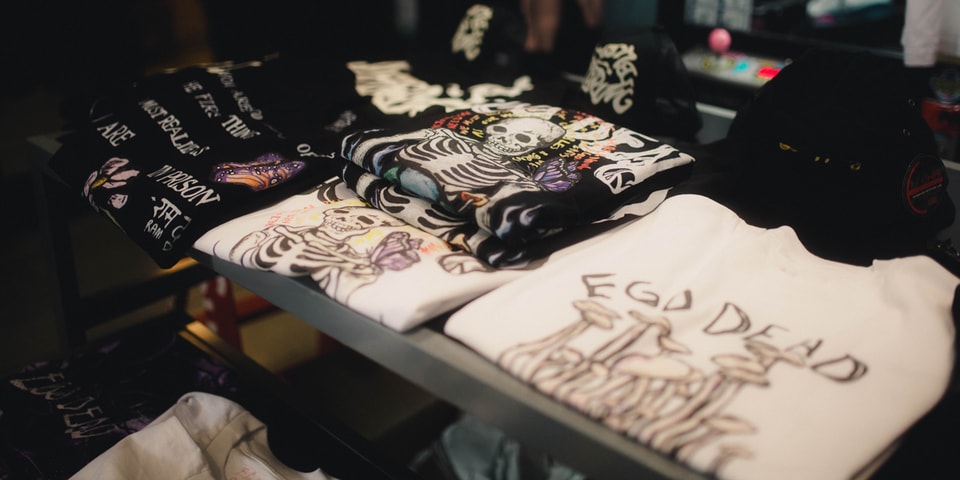 Known for creating album covers for rappers like GT, ShittyBoyz and more, Ego Dead applies his signature style to an original clothing collection. The inaugural collection includes t-shirts, hoodies and shorts which can be purchased today from 4:00 p.m. to 8:00 p.m. at a pop-up store at GRAMS in Oakland.
Using clothes to remind people of how superficial our "egos" are, Ego Dead has attracted an audience of hip-hop fans and rappers who want to get this message across. While it seems contradictory to communicate this through fashion, seeing rappers opt for Ego Dead's clean-cut t-shirt or graphic shorts with an all-over psychedelic print is a more intentional choice than wearing any other designer piece of clothing. flashy. In a culture influenced by streetwear where ego and appearance can determine the sense of worth, the artist behind Ego Dead believes that "egos are more of a tool, a means of self-expression than the self" .
Earlier this summer, Ego Dead hosted its first pop-up store at NOJO Kicks in Detroit, a store that has become a hip-hop hotspot for its selection of high-end sneakers. "By working with GT on its cover and its merchandise, I started to create a small community in Detroit, "explains Nishant Malhotra of Ego Dead. "IIt was the perfect opportunity for me to visit and show my gratitude to all the D members who showed love while building this brand.
As Ego Dead's pop-up at GRAMS in Oakland ends today, songs from this version are available on his website. To see more work and learn more about upcoming projects, follow Ego Dead on @ego_dead.