Dr. Lonnie Smith: 1942-2021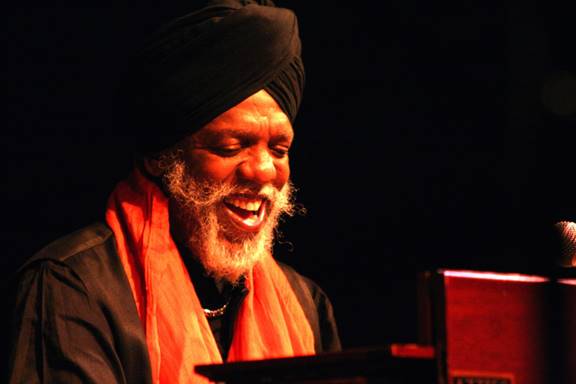 [ad_1]
---
By DownBeatISeptember 29, 2021

Dr Lonnie Smith, one of the greatest musicians to ever touch the Hammond B-3 organ, died yesterday, September 28, at his home in Fort. Lauderdale, Florida. He was 79 years old.
His death was confirmed by his manager Holly Case. The cause was pulmonary fibrosis.
"Doc was a musical genius who possessed a deep funky groove and an ironic, playful spirit," said Don Was, president of Blue Note Records, the jazz label for which Smith recorded many of his masterpieces. "His mastery of the tiller was matched only by the warmth of his heart. He was a wonderful guy and all of us at Blue Note Records loved him very much. "
Smith made a name for himself on Blue Note in the late 1960s and returned home to the label in 2016. He was born in Buffalo, New York on July 3, 1942. His mother sparked love in Smith. for gospel, blues and jazz. As a teenager, he discovered the Hammond organ and began to immerse himself in the records of Wild Bill Davis, Bill Doggett and Jimmy Smith, while paying attention to the church organ.
Smith's first concerts were at the Pine Grill, a Buffalo club where he caught the attention of Lou Donaldson, Jack McDuff, and George Benson, eventually joining Benson's quartet and moving to New York City.
After appearing on Benson's albums It's Uptown and George Benson's Cookbook, Smith released his debut, Good finger licking, for Colombia. He then joined Donaldson's band and made his first appearance in Blue Note on the saxophonist's hit album in 1967. Alligator Boogaloo. Two more Donaldson dates followed (Mr. Shing-A-Ling and Midnight Creeper) before Smith was offered his own Blue Note contract. He made his debut on the label in 1968 with Think!, produced by Blue Note co-founder Francis Wolff.
Smith went on to record four more Blue Note albums over the next two years: Turning, Move your hand, Discs and Live at Club Mozambique, all considered soul-jazz classics.
After his first set of Blue Note albums, Smith recorded for numerous labels, including Groove Merchant, Palmetto and his own label, Pilgrimage. His varied musical tastes have led him to cover everyone from John Coltrane to Jimi Hendrix to Beck. Numerous awards have followed since 1969, when a DownBeat poll named Smith Organist of the Year, including honors from the Jazz Journalists Association and the Buffalo Music Hall of Fame. Smith was named NEA Jazz Master in 2017.
"I've always sang," Smith said in a March 2008 cover story for DownBeat. "My family sang spiritual music at home, and before entering the service, I sang in churches. Then we had a harmonious four part singing group called the Supremes, which we changed to the Teen Kings. A disc jockey named Lucky Pierre led us, and we made a record. But I have always liked to play musical instruments. The first time I touched a piano, I had just graduated from third year and went to visit my aunt. I got up at the piano and figured out how to play 'Crying In The Chapel'.
"I never had a piano, but I learned a bit on the keyboard by doing silly things," he continued. "I used to know boogie-woogie and natural things like that. My mom and I used to sing instrumental songs, and I played the trumpet and tuba in high school, but I played the piano in the school auditorium, or at someone's house, like Grover Washington, who I grew up with. I was playing Fats Domino or Little Richard songs – what they were playing had a lot of emotion and was not so complex that you couldn't understand what they were doing. A friend played me Jimmy Smith Midnight Special record, and I also heard Wild Bill Davis, Bill Doggett and Milt Buckner. My brothers played bass, guitar, and drums, and at work I would sing a few songs, then sit on my side while they continued to play. I wanted so much to go up there! It looked like they were having too much fun. I borrowed a Wurlitzer. I was playing a few songs and would be happy.
Earlier this year, Smith released his latest album, To breathe, a dynamic eight-song ensemble, six of which were recorded during Smith's 75th birthday celebration at the Jazz Standard in New York in 2017 with his stable trio consisting of guitarist Jonathan Kreisberg and drummer Johnathan Blake, as well as a expanded septet with John Ellis on tenor saxophone, Jason Marshall on baritone saxophone, Sean Jones on trumpet and Robin Eubanks on trombone, as well as guest singer Alicia Olatuja.
"I have so much passion," Smith told DownBeat writer Ted Panken in 2008. "I had an algebra teacher who really got involved and was screaming, 'Yeah, that's it! And start writing the answer. This is what I feel when I play, so enthusiastic and so happy. I'm happy first, and you're next. The Hammond is such a warm sound – the feel of the earth, the sun, the moon, the water – and it pairs so well with the Leslie. The horn circulating inside the Leslie moves slowly and quickly – when you flip the switch, it's like a nasal sound; when you open the switch, it is as if the earth opens. Later, I'm out of breath, I don't want to talk, I don't want to do anything, I just want to come home and relax. It's so nice, unless someone pisses you off on stage. Of course, sometimes the people you play with don't match very well. But 99% of the time, I'm having a blast.
Part of the joy Smith brought came from his soulful music, but another part of his electrifying personality. Often asked about how he became "a doctor" and why he wore his trademark turban, Smith offered a nice answer.
"I know you were trying to get there," he said, slightly amused. "You had it. Sun Ra had a miner's cap and Sonny Rollins had the Mohawk hairstyle. But I'm a doctor of music. I played long enough to operate on him, and I have a degree, and I will operate on you. I am a neurosurgeon. If you need something to do to you, I can do it. But when I go up to this booth, the only thing I think about is the music. I think I touch you with this music. I don't think about the turban, I don't think about the doctor – I just think about the way I'm going to touch you. Comics
Editor's Note: This obituary has been compiled by DownBeat staff based on information submitted by Blue Note Records.
---
This year's New Orleans Jazz & Heritage Festival has been canceled. It was to take place in October.

Carla Bley, Critics' Choice 2021 for the DownBeat Hall of Fame

Corea was last named Artist, Pianist and Keyboardist of the Year in DownBeat's 69th Annual Critics' Poll.

Strabismus is Julian Lage's debut album on Blue Note Records.

that of Maria Schneider Data lords was the critics' choice for album of the year.
[ad_2]