Dermot Kennedy shares piano ballad "Innocence and Sadness"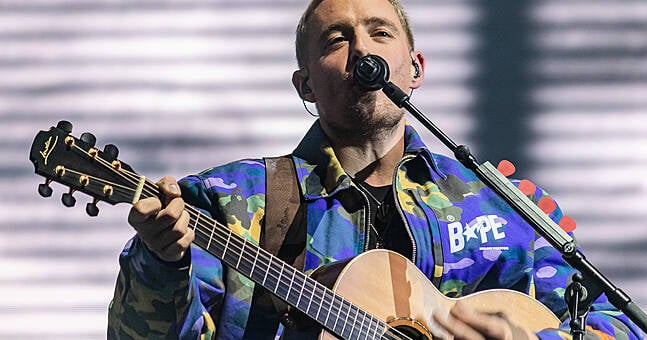 The probe track sees Dermot Kennedy ride the dial on his powerful voice.
Dubliner Dermot Kennedy has dropped another cut from his upcoming second album probe with a heartfelt love song "Innocence and Sadness".
Opening with simple piano chords, the singer-songwriter says: "I never felt lonely until late at night/never felt she belonged to me until the tears dried/working on karma but it takes time/innocence and sadness was a fine line/better savor every passing moment/every minute boy."
Amplifying his raw vocal prowess, the minimal instrumentation only serves to showcase his talent and create even more excitement for album number two.
His expected next album probe due out November 4. Her debut single "Something to Someone" has already been streamed nearly 30 million times.
probe also includes the ballads 'Kiss Me', 'Better Days' and 'Dreamer', which were released earlier this year. Pre-order here.
Earlier this week, the Malahide man announced a showpiece show at Dublin's Marlay Park on Friday June 23, 2023. Tickets went on sale this morning to huge demand. Kennedy headlined Electric Picnic in September, where he performed in front of over 70,000 people.
The Irish star is one of the country's biggest and best-selling live acts, selling out a massive eight gigs in Ireland this year alone.
Dermot Kennedy's 2019 debut album Without fear is the best-selling album of the millennium by an Irish artist.
The busker also hit the Stephane Colbert TV stage this week to promote her upcoming second album.
Revisit our 2021 cover interview with Dermot Kennedy here.