CSRA Events: Safari, 50km Ultra Marathon and Fall Festivals | Community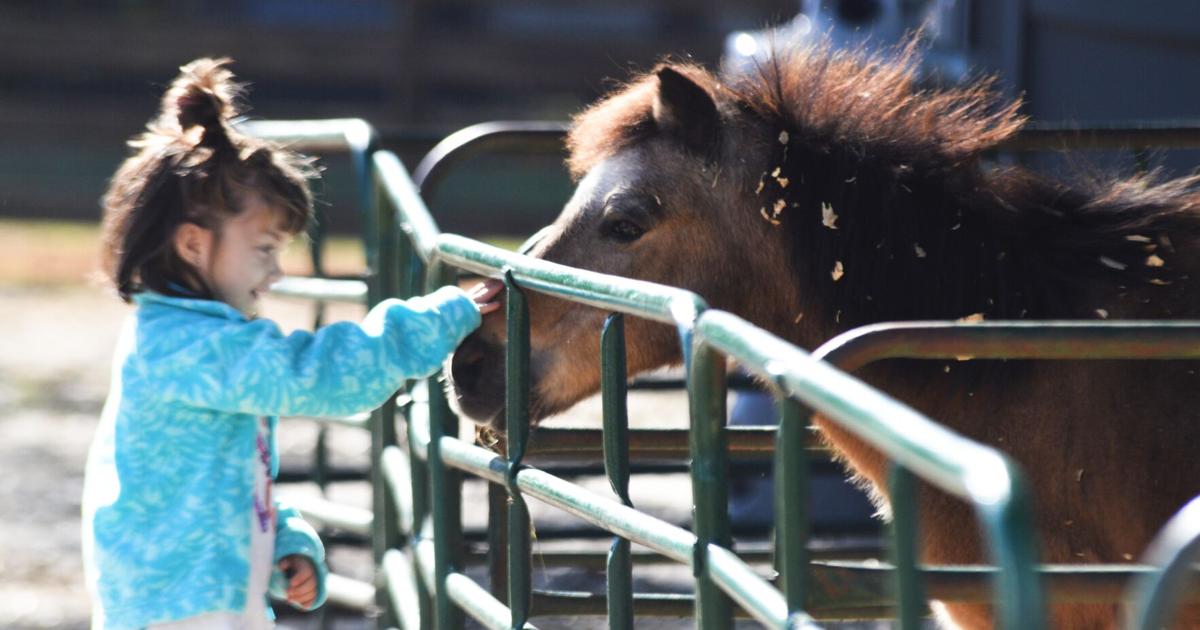 SASSAFRAS FESTIVAL
Visit Burnettown for its annual get-together Sassafras Festival October 1. The day-long festival includes musical performances, street vendors and a star parade. The 28th annual festival is free and runs from 9 a.m. to 10 p.m. To learn more about the event, visit the City of Burnettown website.
ULTRA-MARATHON
Run and explore some of South Carolina's trails during the Ultra Marathon FATS 50K October 2. Participants can run a 50k, half marathon or 10k along the Forks area trail system near Clarks Hill Lake. Registration closes September 29 online. For more information about the race and volunteer information, visit the race website.
GOLF
Perfect your golf game with PGA Professionals during a practice session at Fort Gordon on September 28. The session, which costs $5 per person, allows PGA Tour professionals to critique and improve golf technique in a learning environment. The event runs from 5-6 p.m. at 537 Range Road. For more information, call 706-791-2433.
LIVE MUSIC
Hear the Athens-based rock band Movers, with the Augusta-based band public spirit, at Joes Underground, 144 8th St. in downtown Augusta on Sept. 30. The show will feature music from the 80s, covers and nostalgic hit originals. The event is for ages 21 or older only and has no entry coverage. Music starts at 10 p.m. For more information, visit the Joe's Underground Facebook page.
AUTUMN FESTIVAL
Celebrate fall and Oktoberfest at Barton Field in Fort Gordon for family fun September 29-October 2. The four-day festival will feature German food, vendors, food, a flea market, live music and more. Admission is free, but paid armbands cost between $20 and $25 per person. For more information, call 706-791-8878.
RACE
Race in and around downtown Augusta during the 4th Annual Courage to Rise Run October 1 at 10 a.m. The 5k run raises funds for the GLM2 Foundation, a nonprofit organization working to eradicate sex trafficking and domestic violence for women in South Carolina and Georgia. Registration costs $35 per person. To learn more, visit the event website.
AIKEN MUSIC FESTIVAL
Listen to Mac Arnold & Plate Full O'Blues for the Aiken Music Festival October 1. The event, to be held at the Highfields Event Center, will feature food, drink and crafts from artisans in the town of Aiken. Doors open at 6 p.m. and music starts at 7 p.m. Tickets are $15 per person and can be purchased in advance from an Eventbrite website. To find out more, visit the event website.
LIVE MUSIC
Meet vendors, small businesses, and listen to live music in downtown Aiken during Amplify the driveway September 29. Local band Rae's Creek Revival will headline the weekly event with music from 6-9 p.m. The event is free. To learn more, visit the Amp the Alley website.
SAFARI
Live a drive through safari and autumn festival at Eudora Farms in Salley on October 1. The safari features over 200 exotic animals to interact with. The fall festival will include a corn maze, petting zoo, pumpkin patch activities, paintball and more. Tickets can be purchased online for $60 per car. To learn more, visit the Eudora Farms website.
Samantha Winn covers the cities of North Augusta and Augusta, with a focus on business and community-oriented events. Follow her on Twitter: @samanthamwinn and on Facebook and Instagram: @swinnnews.