Cineflix rights agreements; Paramount+ prepares "Hip Hop My House"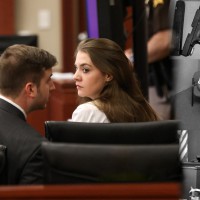 Cineflix Rights concludes several international agreements
London-based Cineflix Rights has finalized several international deals for content in the true-crime, historical and science genres from its North American producer partners.
The deal was announced at the 2022 Realscreen Summit, which kicked off today (June 6) in Dana Point, Calif.
Leading the deal are a number of true-crime series from San Francisco-based Hoff Productions, a longtime partner of Cineflix Rights. Jeffrey Dahmer: cannibal killer (4 x 60 min., Reelz US) and John Wayne Gacy: Revenge of the Killer Clown (4 x 60 min., Reelz US) were both sold to All 4 in the UK, as well as Paramount+ and Pluto TV in Latin America. Green River Killer: Monster Hunt (4 x 60 min., Reelz US) was picked up by Foxtel Crime and Investigation in Australia and All 4 in the UK.
Ted Bundy: The Survivors (4 x 60 min., Reelz US) was sold to All 4 (UK), Paramount+ and Pluto TV (Latin America), Foxtel Crime and Investigation (Australia), Crime & Investigation Networks (Spain and Portugal) and n -tv (Germany). To complete the offerings of Hoff Productions, Battle of Alcatraz (2 x 60 min., Reelz US) was acquired by AETN (UK), Channel 8 (Israel), Mediaset (Italy) and SBS (Australia).
Further on the true crime front, the first two seasons of Law&Crime Productions killer case (30 x 60 min., True Crime Network, photo) were acquired by Foxtel Crime and Investigation in Australia and Paramount+ and Pluto TV in Latin America. CBC in Canada acquired the series' first season, while Crime & Investigation Networks bought season two for Spain and Portugal and All 4 picked up season three for the UK.
From Cineflix Rights' History List, Secret Nazi Expeditions (6 x 60 min., produced by Go Button Media for Super Channel Canada) was sold to AETN in the UK and EMEA, History Channel in Spain and Portugal , Mediaset in Italy, BILD in Germany, Foxtel History in Australia and A&E in Latin America.
smart home nation (10 x 30 min., produced by Efran Films for FYI US and Crackle US), which features automated house tours, was sold to Talit in Israel, AMC's Decasa Network in Spain and Portugal, and Heim TV in Norway.
Sabrina Ayala, Vice President of Cineflix Rights Sales for France, Italy, Iberia and Latin America, closed the deals with Paramount+, Pluto TV, History Channel, Crime and Investigation Networks, Mediaset, MTV Latin America, A&E Latin America and Decasa Networks. The deals with All 4, AETN and Heim TV were done by Sandra Piha, Senior Vice President of Sales, Pan-Regional, UK, Ireland and Scandinavia, while those with Foxtel and SBS were done by Chris Bluett, Vice-President. Senior President of Sales, Asia-Pacific and Benelux. Lucy Rawson, Vice President of Sales for Africa, EEC, Middle East and Southern Mediterranean closed the deals with Talit and Channel 8, and the deals with n-tv Germany and BILD were closed by Lucinda Gergley-Garner, vice president of sales, North America and German-speaking territories.
Paramount+ is preparing the makeover series Hip Hop My House
Paramount+ has announced a new home makeover series, Hip Hop My Housewhich will debut exclusively on the streaming service on June 21.
The show is hosted by rapper Cam'ron, who, along with interior designer Zeez Louize, transforms the homes of lucky superfans into larger-than-life tributes to rap icons and hip hop culture. Among the artists featured on the show are Migos, Rae Sremmurd, Tyga, Nelly and Erica Banks.
Hip Hop My House is produced by Margaret Mardirossian and Helen Schmidt and co-produced by Jennifer Little and Sophie Morgadinho. David F. Mewa is series producer for Anaïd Productions, while Bruce Gillmer, Amanda Culkowski and Jennifer Demme Harris are executive producers for MTV Entertainment Group.