Call for applications: music writers in South Africa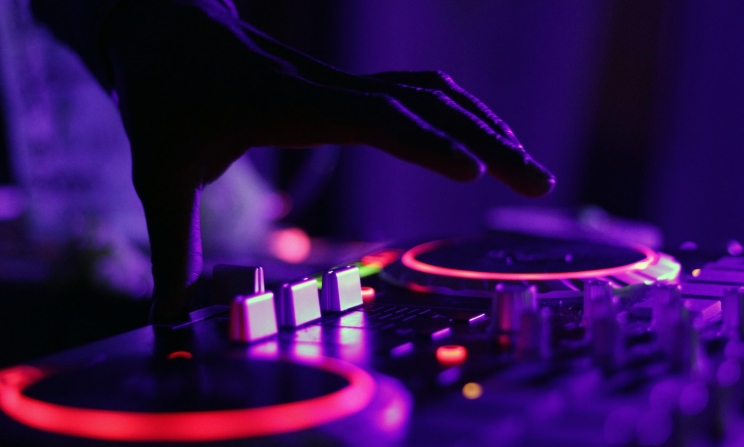 The RSFAM project builds on an online and field research initiative to collect and analyze big data on income trends for music professionals. It will infer the results into definitive income models that work for musicians in different locations in South Africa, and provide training, educational content and digital tools related to the identified models.
Item Requirements
The main objective of the content is to help musicians fully understand how specific sources of income work in South Africa. The MIAF does this with the aim of helping musicians to fully understand income streams so that they can maximize their income opportunities. Editors will be responsible for producing an easy-to-understand, pragmatic, and accurate educational copy.
The general structure of the articles / guides will seek to provide:
A clear introduction or overview of a particular income stream (refer to the attached list, in PDF, for potential sources of income).
How the income flow in South Africa works (providing real world examples).
How artists can embrace and fully maximize income streams. YouTube videos for inclusion in articles will be acceptable.
Potential partners, organizations or bodies that it is important to know or of which it is important to be a member. For example, a topic on music royalties should cover all legal entities involved in the value chain.
The sources of income identified cover five main categories:
Music rights (these include different streams e.g. broadcast royalties, sync licenses, caller melodies, etc.).
Live performances (for example, ticket sales and live entertainment expenses).
Services (eg tuition, producer, and session fees).
Brand-related income (e.g. sales of merchandise, appearances on television and other platforms, advertising revenue, etc.).
Large and fundraising income (eg, crowdfunding, NGO grants, and non-fungible tokens).
Please refer to the attached PDF for the full list of revenue sources. Please note that this document is intended to give applicants an idea of ​​the project. Not all income sources require an article.
Delivery details
Item Length: Between 600 and 1200.
Duration: One month from the date of commissioning (start date: immediate).
Remuneration: A fixed amount is proposed per article.
Authors should use clear and simple language and frame the topics, which will be informed by the RSFAM research project, in a way that everyone can understand and apply, while avoiding their personal opinions.
A detailed outline and style guide will be provided, and the texts should conform to the guidelines provided by the MIAF.
Terms & Conditions
In-depth knowledge of the subject (i.e. in the areas of music rights, brand revenues, grants and funding, etc.).
Drafting experience.
Good writing skills (English).
Ability to meet deadlines.
Exceptional musical knowledge.
Desire to contribute to the local music industry.
Contact
If you are interested, send your application to Ms. Jannike Bergh at [email protected] before October 15, 2021.
Your request should include the following:
A CV detailing your experience.
Short cover letter expressing your expert knowledge in the relevant area (s) of sources of income for South African musicians.
Examples of previous writing (links are acceptable).
About the Music In Africa Foundation
MIAF is a pan-African non-profit organization based in Rosebank, Johannesburg, with satellite offices in East, West and Central Africa. MIAF's mission is to support the African music sector by promoting knowledge exchange and creating opportunities and capacities for music professionals. We do this in two ways: digitally via the Music In Africa website (www.musicinafrica.net) and offline via training programs, artist mobility programs, workshops, concerts, lobbying, conferences. and other related initiatives.
RSFAM project partners
The Music In Africa Revenue Streams for African Musicians project is supported by the UNESCO International Fund for Cultural Diversity under the 2005 UNESCO Convention on the Protection and Promotion of the Diversity of Cultural Expressions, the Siemens Cents4Sense program, the Goethe-Institut, the Arts Council of South Africa and Kaya FM.
follow us on Twitter, like us on Facebook and subscribe to our monthly newsletter.