Bren Tallon announces her first solo show on Vicar Street alongside Cat Dowling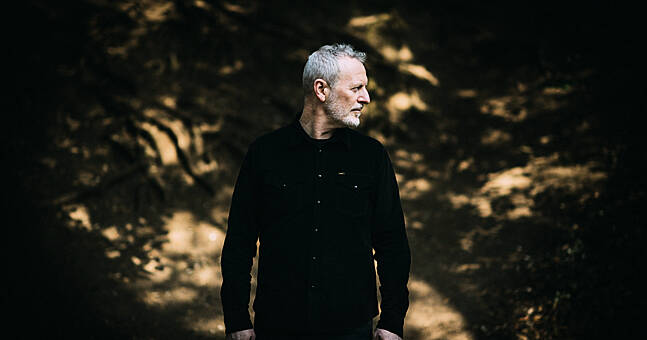 October's show with lead actor Cat Dowling will be Brendan Tallon's first live performance of his highly acclaimed debut album "Love in these Times".
Aiken Promotions announced an incredible double co-headlining program with Irish singer-songwriters Brendan Tallon and Cat Dowling on October 14 as part of the 'VISION LIVE AT VICAR STREET' series.
Tallon will lead a new 7-piece group to perform songs from the album – including the preview singles "Old Man Superman", "The First Time I Saw You" and "American Strings" – as well as the title which will soon be released Piste.
After a year of delay due to the Covid crisis, the album was finally released in July and received extensive radio coverage and overwhelmingly positive reviews. Enriching the ensemble with some new songs and some old favorites, the ex-singer and songwriter of Revelino is delighted with his highly anticipated return to the stage.
Love in these times is a debut album full of optimism and timeless pop songs full of thoughtful empathy and hope, not to mention the addicting hooks and cheerful recklessness that bends the genre. Each song is meticulously crafted and displays a dedication to a wide array of musical touchstones that immerse you intimately into Tallon's visions of love and justice.
"If there's one common thread running through the songs on this album, it's that when things are really bad and you feel like you're losing everything, the one thing you really don't want to give up is 'is love. And for me that includes music and love of music, "says Tallon of his first solo project." I don't mean this in a cheesy or tasteless way but in the way the most brutal and brutal that what keeps you hooked is love – the love of someone or the hope of love, universal connectivity or just a connection that gives you light at the end of the day. tunnel."
Revisit the August Hot Press interview with Brendan Tallon here.
Co-headlining the evening at Vicar St will be the brilliant Cat Dowling, who is hailed as one of the most wonderful and evocative singers in Irish contemporary music. As a leading frontwoman and songwriter with Alphastates, she has gained many admirers for her energy on stage and for her muffled, raw deliveries. Comparisons with Liz Frazer, Beth Gibbons, Karen O, Amanda Palmer, Feist and Kristen Hersh have appeared regularly. The video in the forest for her recent single "Trouble" was created by Hot Press.
Cat recently signed with the wonderful, ever-expanding Cork-based record label FIFA Records, which will release their next album in November.
Her current and second single from that album, "Freedom", is a lush slice of soul pop perfection draped in a broody American. "I wrote this song in the early hours of the morning with a newborn baby on my chest. The lines and the melody came out of nowhere, "Dowling said of the single. "It's basically about being free to be what we were born to be without the shackles of what came before us."
Produced by Gerry Horan with Dowling as co-producer and mixed by Ger McDonnell (The Cure, U2, Van Morrison, Martha Wainwright), Cat Dowling's beautifully dark pop songs and those hoarse, painfully intimate vocals will grab you from the start.
In 2013, Dowling debuted with The believer LP, ranked in many music polls 'Best of Year'. The title song featured in the second series of Banshee, produced by Alan Ball (Six Feet Under, American Beauty, True Blood) and the Witches of the East on TV.
The performer has also lent her voice on numerous collaborative projects, notably for ABC's. How to get away with a murder.
Cat's new single 'Animals' will be released on September 21 on FIFA Records.