Afterparty BIGSOUND for Eumundi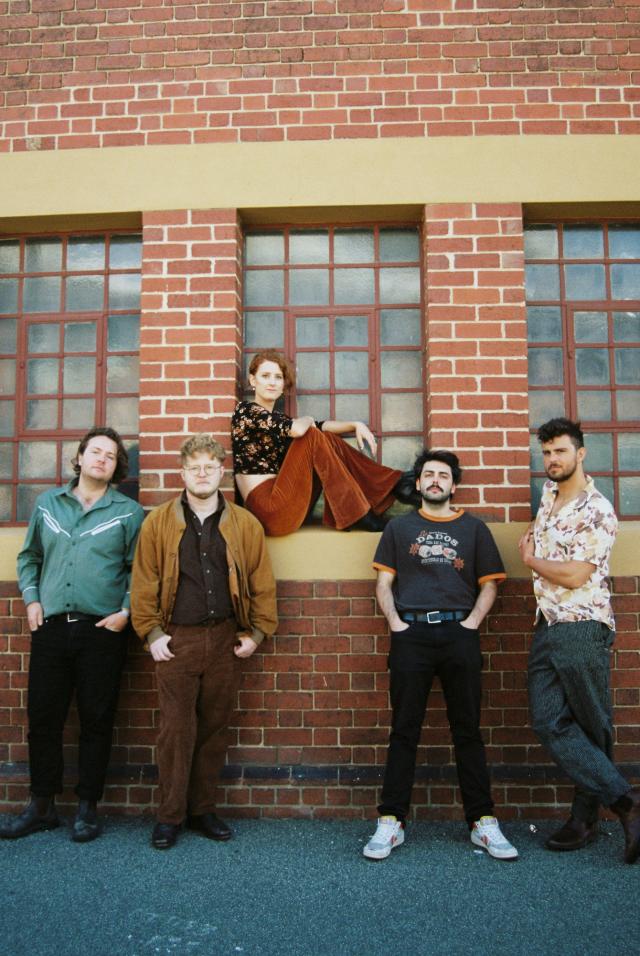 BIGSOUND may in Brisbane but the after party is in Eumundi.
Come to the Bunker on Friday, September 9 to see three great Eastbound bands Buzz, Sam Windley and Dorah Jacson, from the coast, on the heels of their BIGSOUND shows.
Renowned for their "reliably driving working-class indie rock" and electric, towering live performances, Eastbound Buzz are a five-piece band from Melbourne via Wagga who have earned a reputation as a band to watch.
Since 2020, the Americana-tinged rockers have been selected for inclusion on BIGSOUND's lineup, filled increasingly larger venues in their adopted hometown of Melbourne, and supported artists like Ash Grunwald and Shannen James. all over the east coast.
After generating excitement with the release of their debut EP Opportunity Shop, Eastbound Buzz built momentum with a string of singles that kept audiences coming back for more, culminating with their 2021 single, the mighty anthem Drag.
In 2022, the band has been hard at work on new music, taking Eastbound Buzz into new sonic territory while maintaining their timeless and evocative songwriting style.
Sydney-born, Central Coast-born artist Sam Windley creates outspoken urban folk music in the vein of Stella Donnelly, Cat Power and Suzanne Vega. Constrained by a recently lost love and the introspective depression that results from life on Sydney's slimy treadmill, Windley has spent the past two years writing extensively.
Amidst the deluge of words and emotions, seven songs were born, and with the help of producer/translator Chris Collins, they took shape as an eccentric and vulnerable EP.
These seven songs tell the story of 30-year-old Windley's future self, sitting under a window in an unaffordable downtown apartment, holding a nearly empty glass at an obscenely late hour, reminiscing about the days before.
Windley recently signed with I OH YOU Publishing and has recently supported Budjerah, Missy Higgins, Babe Rainbow, Didirri, Shannen James and The Grogans.
Dreamy indie artist Dorah Jacson delivers a songbird voice, accompanied by her unique guitar playing and powerful band sound – shaping her own styles of indie, pop and alternative rock.
A singer-songwriter at heart, she merges her two loves of raw, personal lyrics with her full band sound, creating a unique blend of music to dance to while feeling connected to her heartfelt writing.
Dorah started off as a solo performer in the area, gaining a loyal following with her captivating performances even before her debut single was released. Things then picked up speed quickly following the release of his debut single "Away" in early 2019, which received rave reviews on Triple J Unearthed. This was added to the rotation, and soon after she won the Triple J Big Pineapple Music Festival competition, where she opened the festival. She then headed to Byron Bay with her band and recorded what would be her first EP at Rockinghorse Studios.
EVENT DETAILS: 18+ show. Doors open at 7:30 p.m.
This performance is supported by Live Music Australia – an initiative of the Australian Government.
TICKETS: $25 (+ booking fee) via Oztix. 18+ event.
Doors open at 7:30 p.m.