Acoustic performance shows commitment to live music in Quincy | Music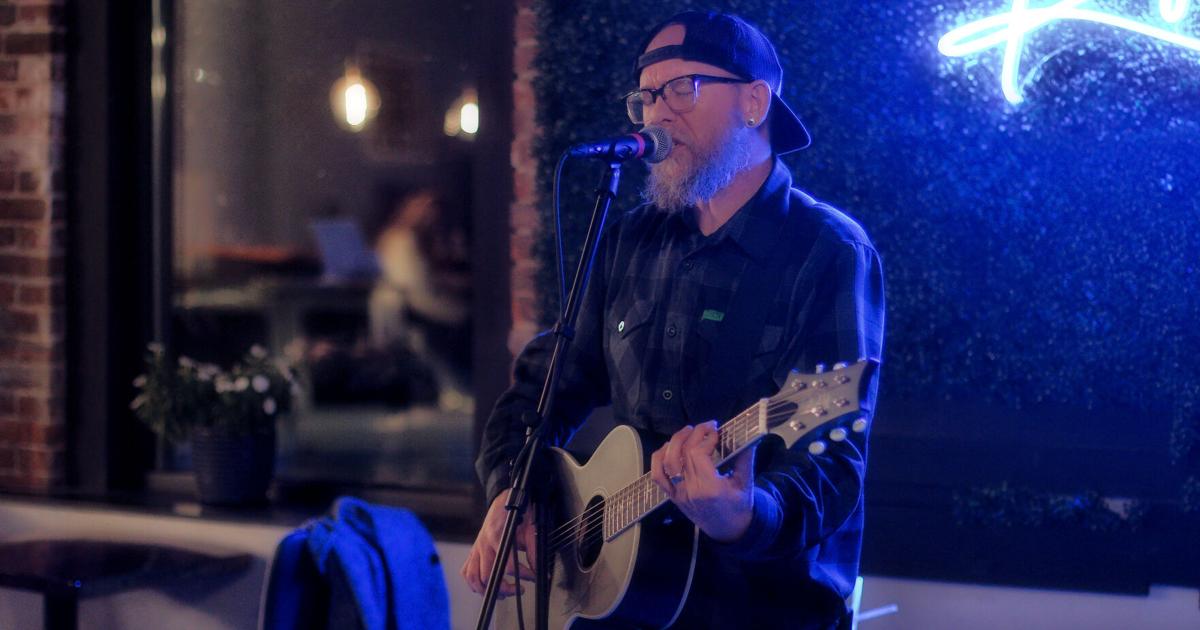 QUINCY — Along with operating the 505 recording studio in Quincy, Isaac David said he's been hosting and promoting live music performances in the area since he was a teenager.
"I grew up here in Adams County, Camp Point," David said. "There were never really a lot of resources for things like that, so if you wanted to make things happen, you had to. I guess those skills stayed with me."
On Friday night, that skill set led to an acoustic show at EFB Coffee in Quincy. With opening sets by local artists Hannah Mahon, Clay Morris and Jacqueline Kaufman, the show's headliner was Spoken frontman Matt Baird's solo.
Spoken, a Christian rock band based in Nashville, Tennessee, has released nine albums since debuting about 25 years ago. Across these releases and over this time period, Baird has been the only constant since day one.
Baird feared the pandemic would be the end of the music industry as it existed.
"I feel very lucky to be able to make music," he said. "In March 2020, I think a lot of people were wondering if live music was done for good. So coming out again is a hit."
While things haven't returned to normal, Baird said things are starting to pick up steam again, albeit in a bit smaller version.
"Last year I did more acoustic shows than ever before," he said. "I think I've done about 120 acoustic shows and played about 20 shows, so it's really the opposite of a normal year."
By the time Baird took the stage at the EFB on Friday, there were a few dozen people in the cafe for the intimate performance. Between songs, Baird recounted how he discovered music and how his faith grew from a chance encounter while skateboarding in a church parking lot.
David said that while he doesn't have anything specific on the books yet, he hopes for a continued resurgence of live music in Quincy. With organizations in the Quincy Park District and Quincy Riverfront Development planning to build outdoor music spaces, the future seems to point in this direction.