A cappella joins the group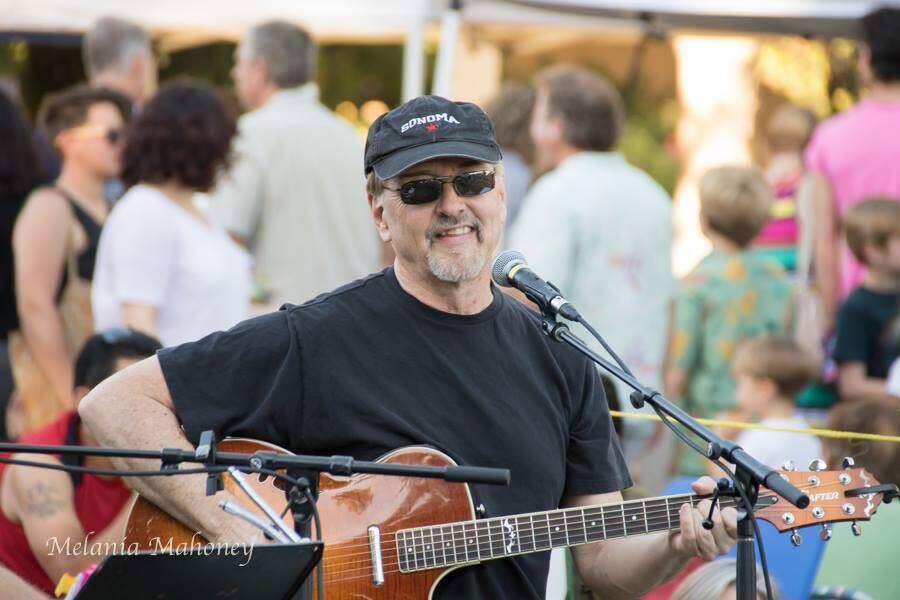 The Reel and Brand will have a whole stage of artists tomorrow night when the guys from Live Band Karaoke support the vocal ensemble known as Voices In My Head.
The event, with the slogan "A special evening of dinner, dancing, music and song", begins at 7:15 p.m. at the roadhouse in El Verano. Reservations are recommended.
"Harmonic Convergence" is the term keyboardist Cliff Zyskowski coined for this powerful joining of forces. Live Band Karaoke (LBK) will provide musical accompaniment to the otherwise a capella group, led by well-known local singer and dancer, Ed Dufault.
Dufault said, "What we're trying to do is take the vocal music from Voices In My Head and the instrumental music from LBK and put them together. We share the stage; we will accompany them, they will accompany us. It's an effort to try to merge the two, a convergence.
Dufault added: "Voices in My Head has never done anything like this with a band. It's always been a capella where Mark Dennis played guitar behind us. We've done a few rehearsals already. It's huge to hearing us sing and having the guys playing behind us, it's like, "Oh my god, I'm in heaven."
He summed it up succinctly: "The sum is more than the parts.
The point guard continued, "The show should be around two-thirds with LBK. Then they'll have a break and we'll do three of the four songs ourselves.
Over the phone, as on stage, Dufault said, "Let me introduce the band to you. Live Band Karaoke is led by John Arntz on bass, Davo Farrell on guitars, Cliff Zyskowski on keyboards and Kendrick Freeman on percussion. We are very excited to play with these guys. They are like stars"
Freeman is a new member of the LBK scrum, but not a new face for local music lovers. Dufault, a retired drummer, said of Freeman, "I just fell in love with him from a distance. He's everything I wanted to be as a percussionist. What can I say ?
The group Voices In My Head is made up of Dufault, the self-proclaimed "initiator of this chaos". The musical director is Mark Dennis, who is also the director of Sonoma's rock and roll choir, Vox Populi. Vox features prominently here because Voices is an offshoot of Vox. All the Voices singers were once in Vox.
Joining them are Jack Carter, Mark Feichtmeir, Chris Espenlaub and Rich Pharo. They all take turns singing, they all sing behind the lead singers.
This particular group of six male singers have been together for 10 years and they're "all Sonoma guys." Four are retired, Dennis is still very busy with his many musical projects. Dufault said, "I'm the only one working regular hours."
The voices will perform approximately 20 songs. Dufault said: "We sing songs of our time. Songs from the 60s, 70s, 80s… some maybe 90s. We all share the same demographic. We do Eagles, CSN+Y, Billy Joel, Huey Lewis.
The night should be special, to say the least. Great band, great songs and great singers…all here in our Valley of Melodies.